84% of shoppers trust online reviews as much as personal recommendations from friends or family. This is why it's essential to prompt your customers to leave reviews for your store. There are 3 new email templates available to help you encourage customers to write reviews. 
Take a closer look at each of these templates and new updates.
New & Free email templates for requesting reviews
1. Cover Banner Template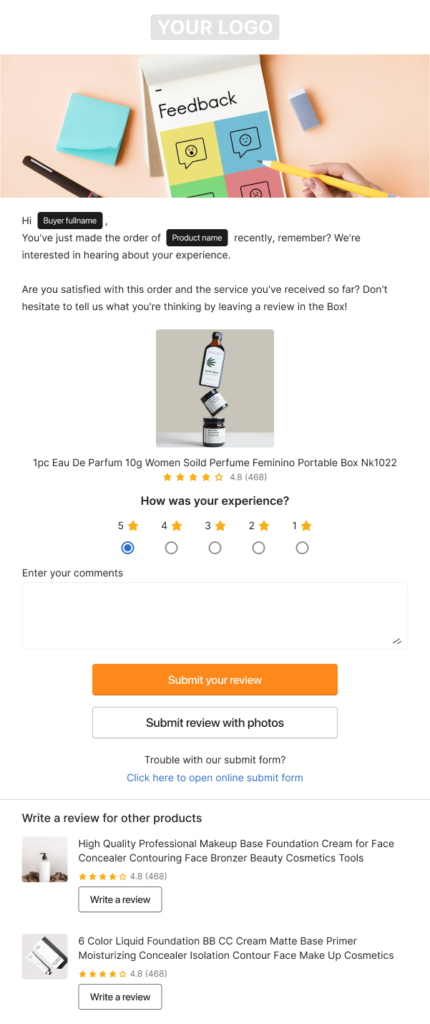 The cover banner template presents a captivating visual approach to requesting reviews, instantly grabbing attention. Notably, it includes a user-friendly horizontal star rating. Placing the star ratings horizontally makes it convenient for customers to see and click on them without the need to scroll down the email. This nifty template facilitates rating quickly and increases review sharing.
2. Standard Template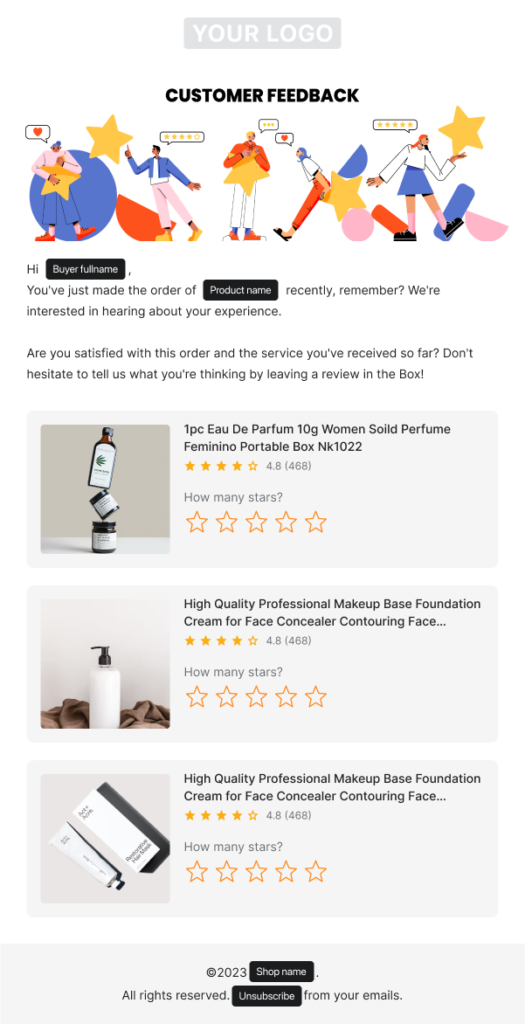 The Standard Template is ideal for merchants who want to include a clear and straightforward process for customers to leave reviews. This template includes a clickable rating system that leads customers to a Submission Page. This template ensures no reviews are left behind, and all customers can give insights into the products they bought from your store.
3. Modern Template
This user-friendly layout includes a list of all the products they have purchased, with a convenient "Write a review" button for each item. With a simple click, customers are seamlessly directed to the Submission Page, where they can rate the product and share their valuable feedback.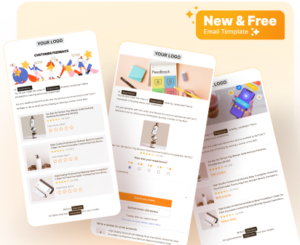 Ready-To-Use Free Review Request Email Templates
Select the right email template for a flood of positive reviews!
CUSTOMIZE TEMPLATE
11-Language support on our Submission Page
Beyond our creatively designed email templates  – our Submission Page takes review requests up a notch with support for 11 languages. This remarkable feature empowers stores to create localized review requests, bridging the gap to connect with a diverse customer base.
English

Vietnamese

French

German

Spanish

Italian

Portuguese – Portugal

Portuguese – Brazil

Japanese

Chinese Simplified 

Chinese Traditional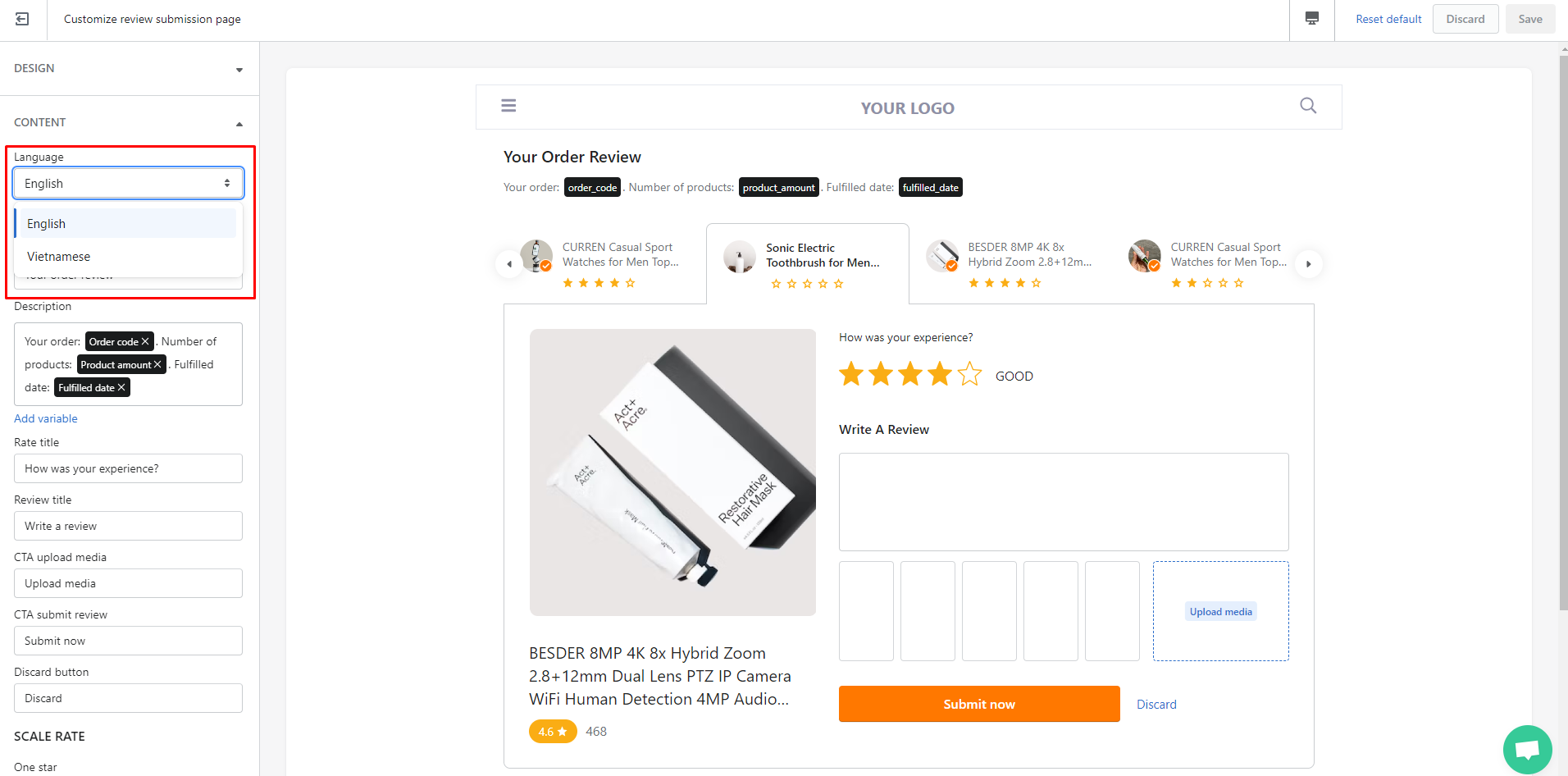 Simply go to the Customize section of the Submission Page → select the Language you have targeted.
This guide will show you how to add a new language to your Shopify store if you haven't before.
Hide for products without reviews
Merchants will also have relief knowing that products with no reviews will not be visible. This feature is available in advanced settings called "Hide for products without reviews." Additionally, store owners can switch this feature on and off as needed.
The Floating Menu
Last but not least, we have included a floating menu in the lower left-hand corner of the Ali Reviews app on the Shopify navigation bar for your convenience. You no longer have to stress about the Shopify navigation bar disappearing when you need it most.
If you have questions or concerns, please reach out to support via live chat or email support@fireapps.io.