Great news! Transcy has just launched its new Premium plan for WordPress, providing various powerful features to enhance your website's language and currency options. 
The new Transcy Premium plan allows your multilingual website to broaden its reach by adding more languages, improving translation quality, and increasing sales through multiple currency options with automated exchange rate changes.
New powerful features
Improving translation quality
One of the best things about Transcy's new Premium plan is how easy it is to find and edit translated content. You can quickly fix any mistakes and inaccuracies to ensure your website has accurate local content. It saves you a lot of time and improves the general quality of your website's content.
Currency conversion
With the Premium plan, you can add 2 currencies to your website. Our currency conversion feature includes automated exchange rate changes many times each day. It guarantees that pricing on your website is always correct. As a result, your customers can buy with confidence, knowing they're receiving great deals.
Furthermore, you can round off, round up, round down, or create custom decimal places to ensure a seamless purchasing experience.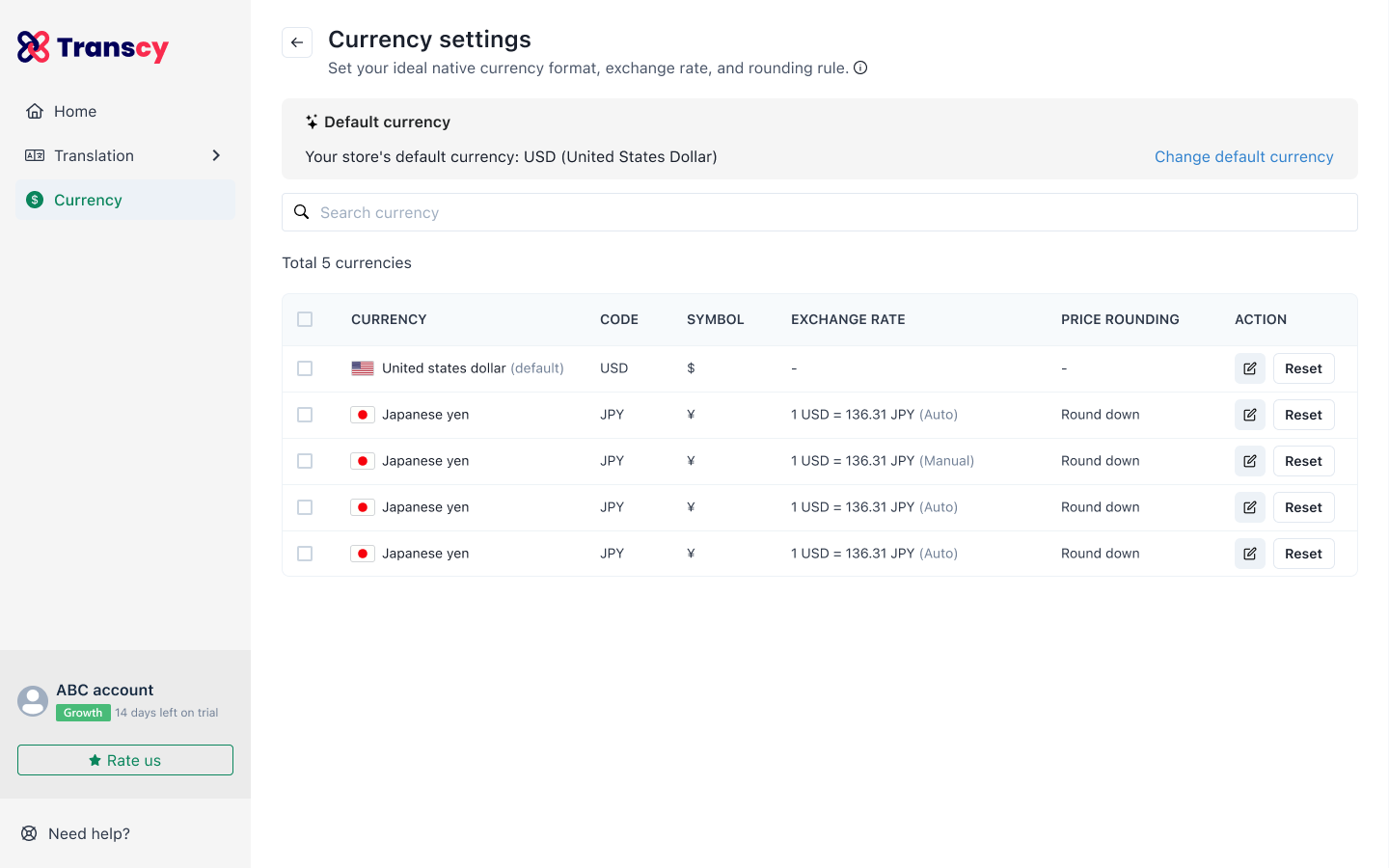 Changes to the Free plan
After the release of the Premium plan, the Free plan version of Transcy will have a limit on the number of languages that can be added to the store. Previously, there was no limit to the number of languages that could be added. However, after the release of the Premium plan, users on the Free plan will only be allowed to add one language.
This restriction will apply to new customers. However, for old users who have already added more than one language – even up to 10 languages – to their store before the Premium plan release date, those languages will still be available to use and display on their store. But, they will not be able to add new languages.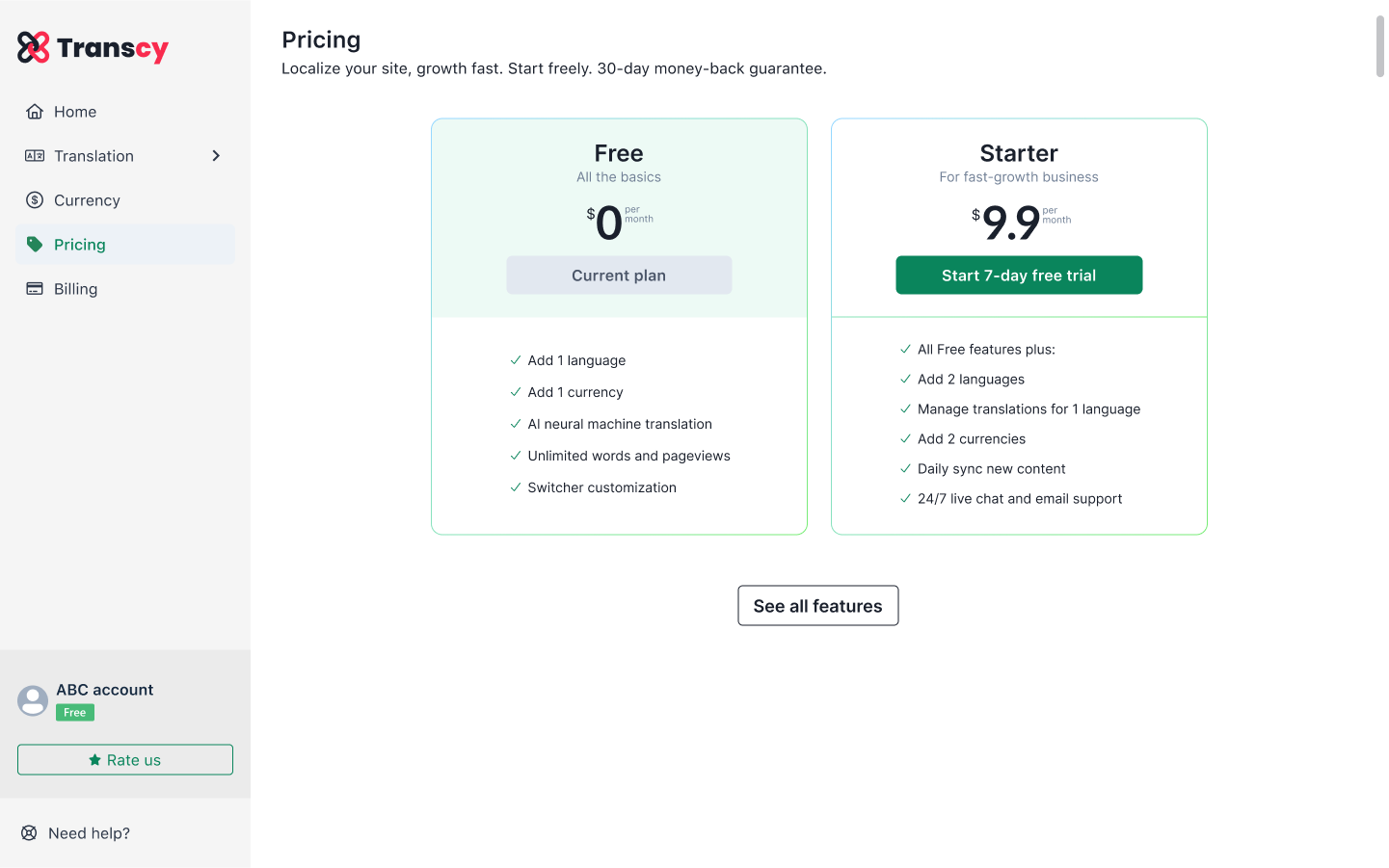 Explore all features here.
Exclusive promotion
In celebration of the release of our Transcy Premium plan, we're excited to offer a special promotion exclusively for you. From now to May 31, 2023, when you sign up or upgrade to our Premium plan, you'll receive an incredible 50% DISCOUNT. 
With Transcy Premium, you can access additional features like multiple currencies, automatic exchange rate updates, and better translation editing. Whether you are a new or current user, this promotion is an excellent opportunity to take your store to the next level.
With advanced features like improved translation editing, multiple currencies, and automatic exchange rate updates, Transcy Premium has the potential to transform the way you do business.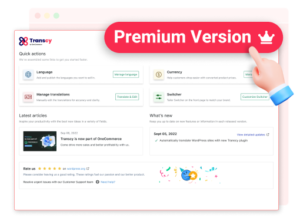 Take Your Business to The Next Level with Transcy WordPress Premium
Sign up now for a 50% first-month discount and boost sales with advanced features.
UPGRADE NOW
If you have any questions or concerns about updates, please don't hesitate to contact us through live chat or email support@fireapps.io.