It gives us great pleasure to announce that we have upgraded the Transcy navigation. We are confident this will provide you with a better Transcy experience overall.
Driven by your feedback, we have refined and simplified the navigation experience to enhance your workflow.
Navigation menu simplification
Previously, the navigation menu consisted of 11 sections, whereas today, it has been condensed into 6 main sections: Translation, Currency, Switcher, Pricing, OneExperts, and Integration.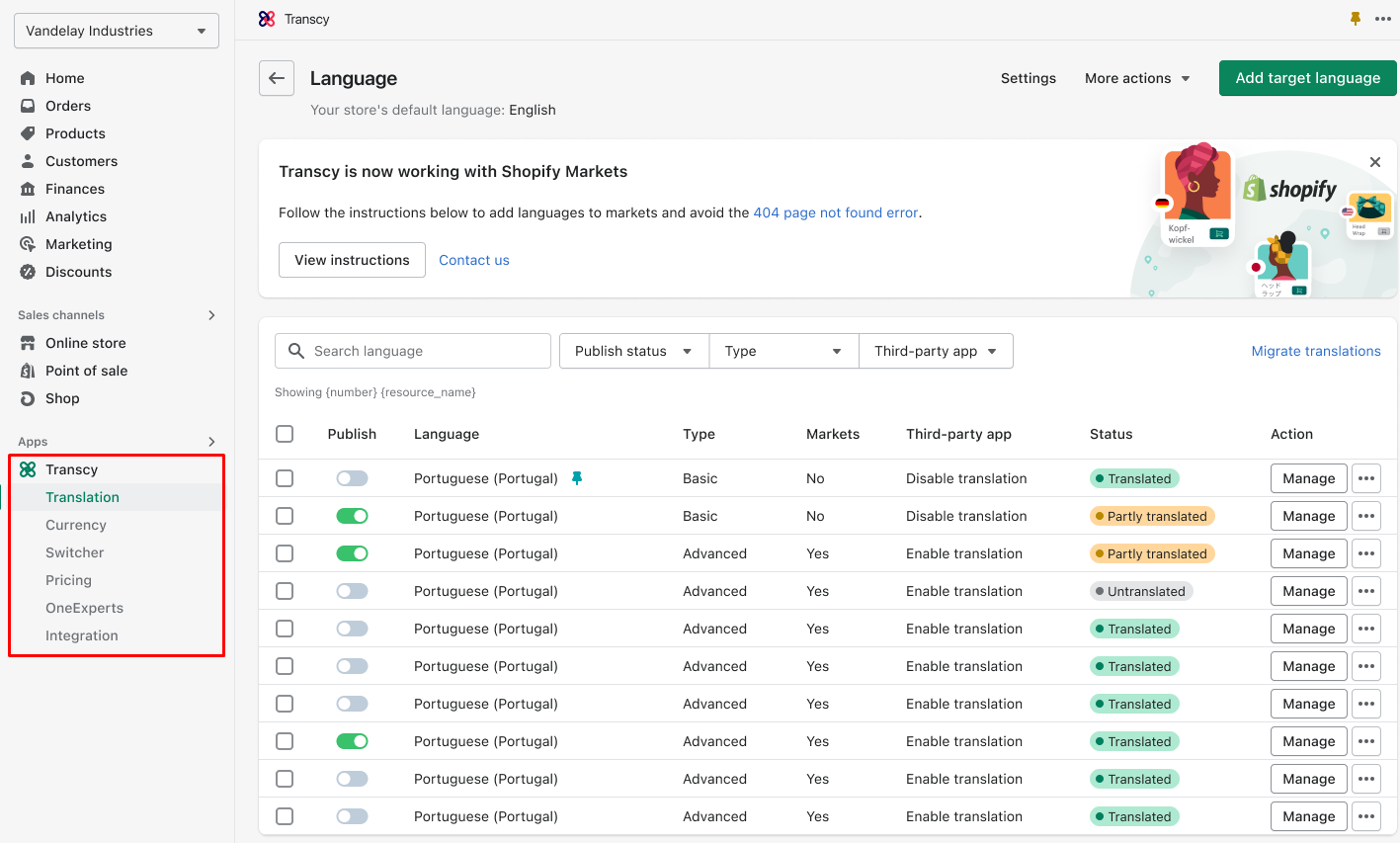 Wherein, the Geolocation feature has been relocated to the Switcher section.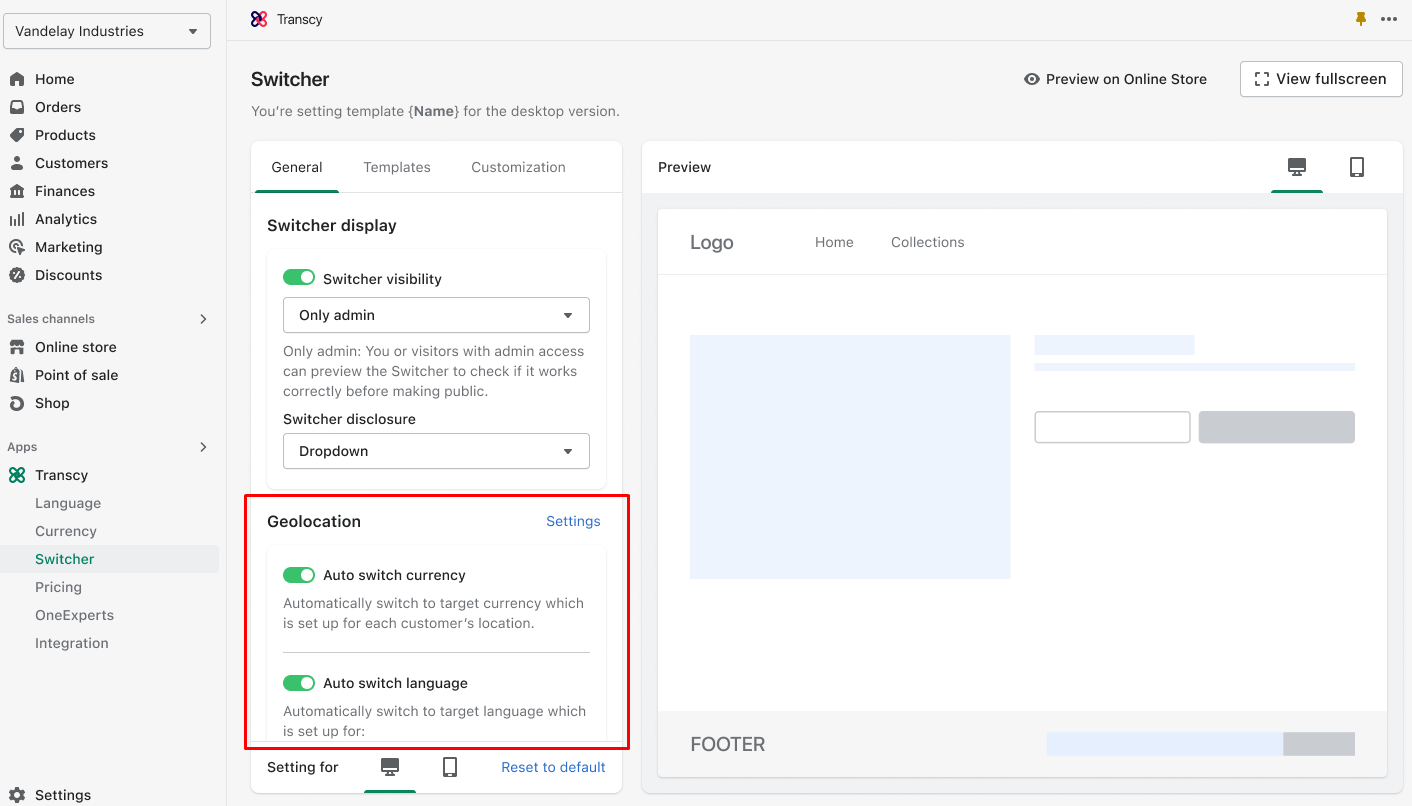 As part of ongoing efforts to improve functionality, Transcy has updated the Language section to include Translation, Replace Image, Auto Translate, and Glossary features, making it easier than ever to manage and customize multilingual content within your Shopify store.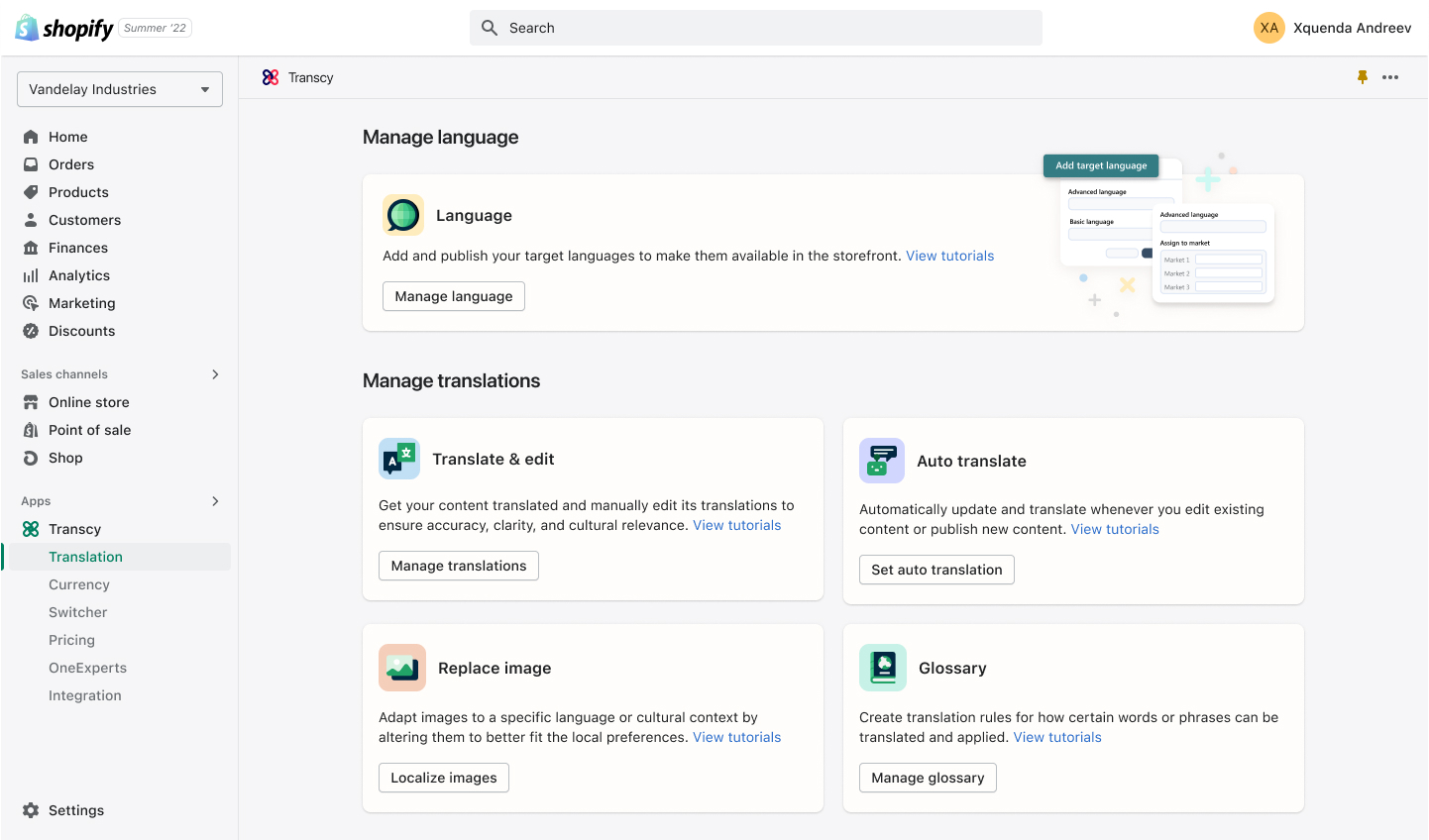 You can be confident that these updates will have no impact on your Shopify store and that all of your data will remain unchanged.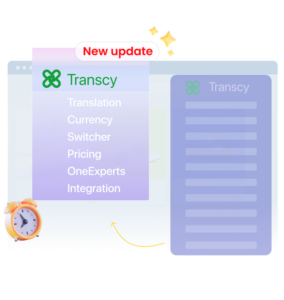 Transcy's Optimized Navigation Menu
Say goodbye to the clunky & Hello to the seamless with an updated Transcy menu.
GET STARTED
We value your experience with Transcy. If you have any questions or concerns about updates, please don't hesitate to contact us through live chat or email support@fireapps.io.