What is a Product Collection Section?
A product collection section is simply a section featuring all the products you want to promote and boost visibility.
That's why adding a product collection to your storefront can be a brilliant way to guide your customers into discovering & buying products that they've never even thought of before.
That's why in OneSection V1.0.7, we hope our newly-added Product Collection can help you improve your product discoverability and thereby, grow much more sales!
Product Collection Sections Created With OneSection
Take a look at a few of our stunning high-converting product collection templates to get you started in minutes!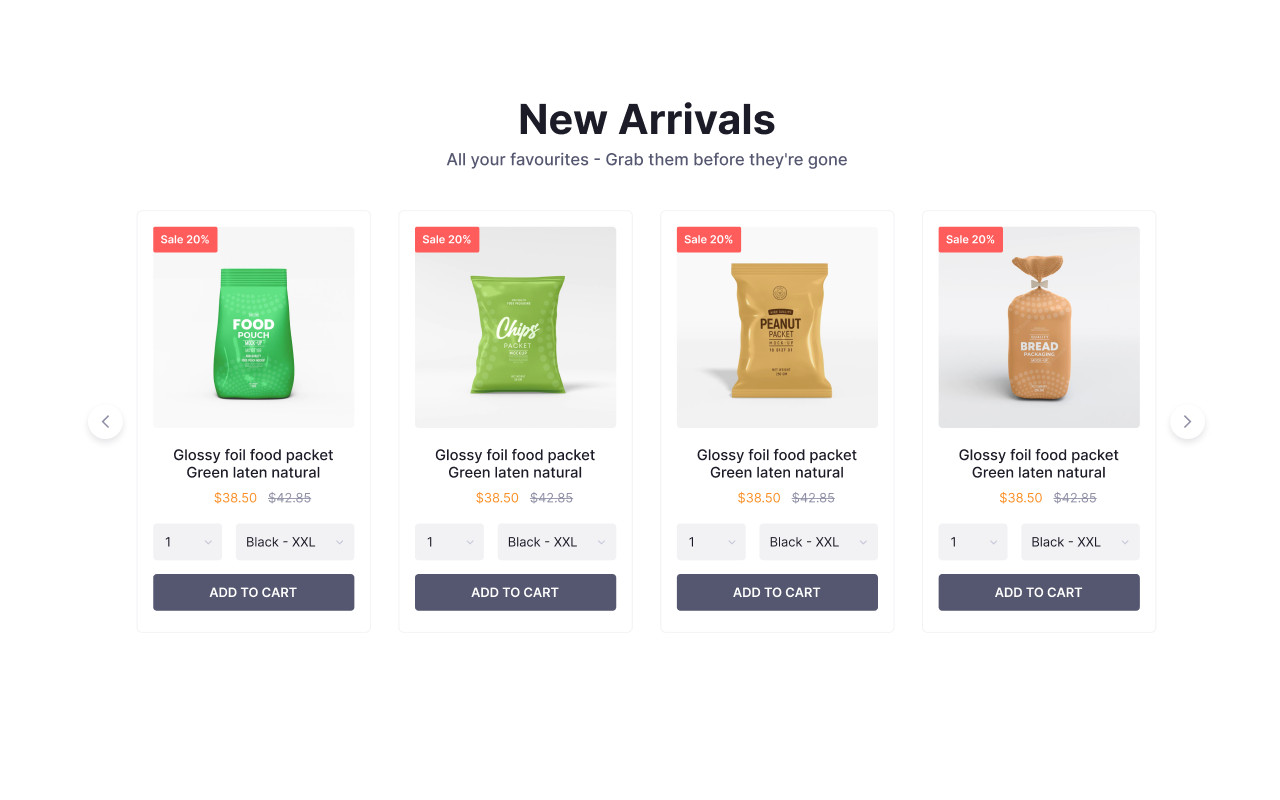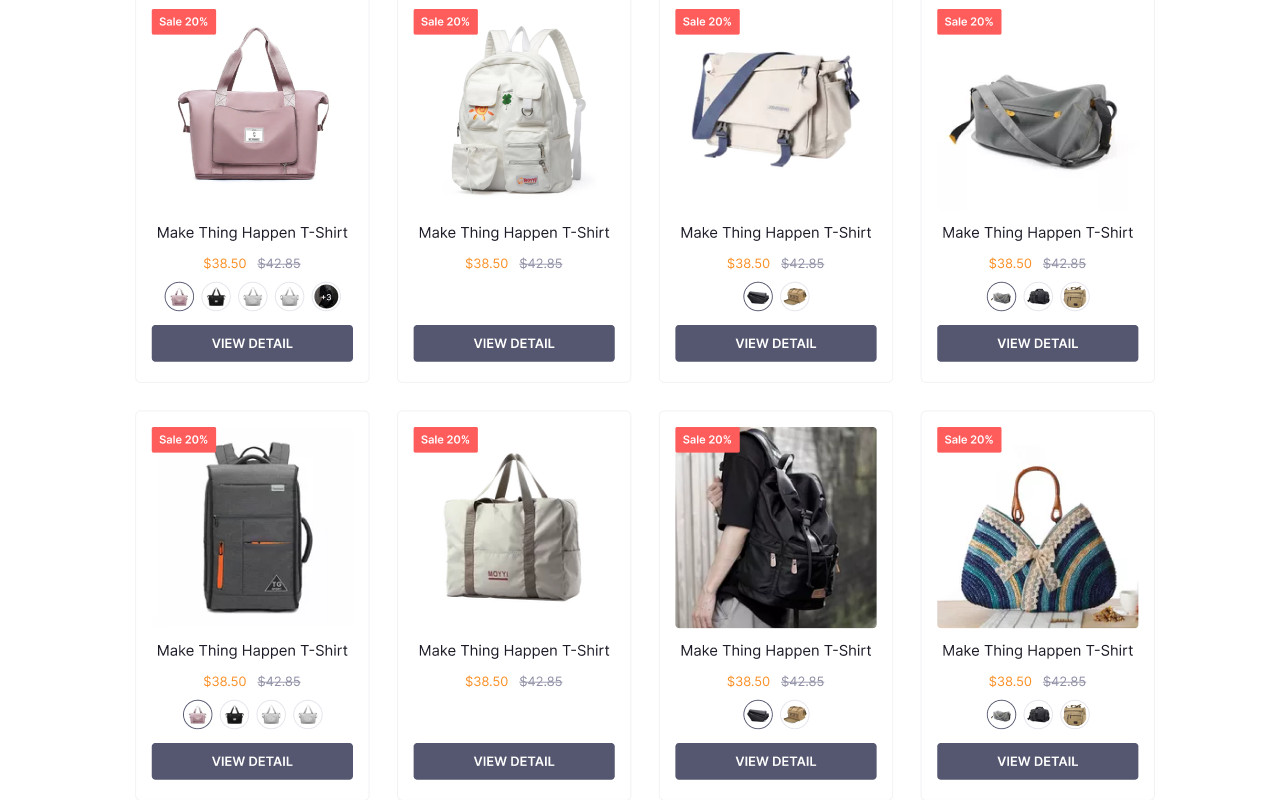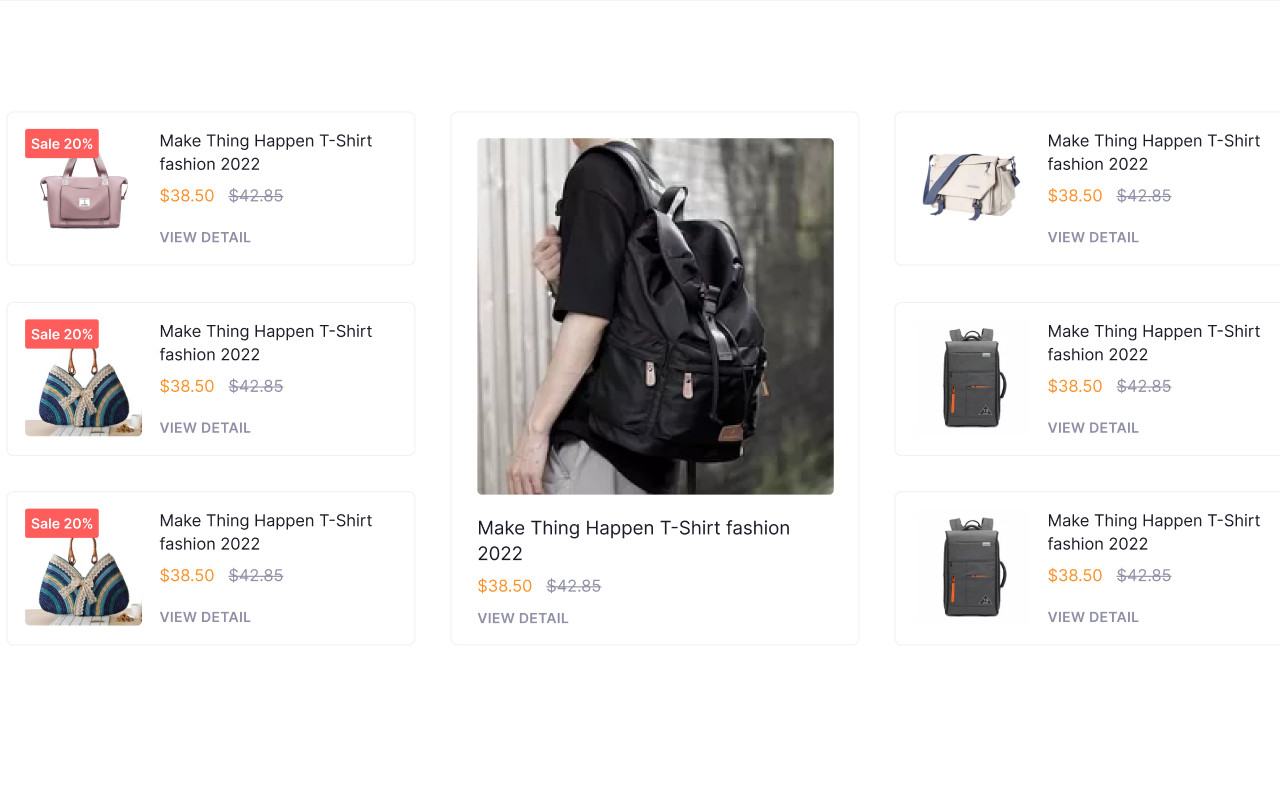 How to add a Product Collection using OneSection?
To showcase responsive Product Collection Sections by OneSection, you can either add it within your Shopify editor or right in the OneSection app.
Add Product Collections Section from in-app dashboard
On OneSection's main dashboard, select Template > Navigate to the newly-added Product Collection and click Create section.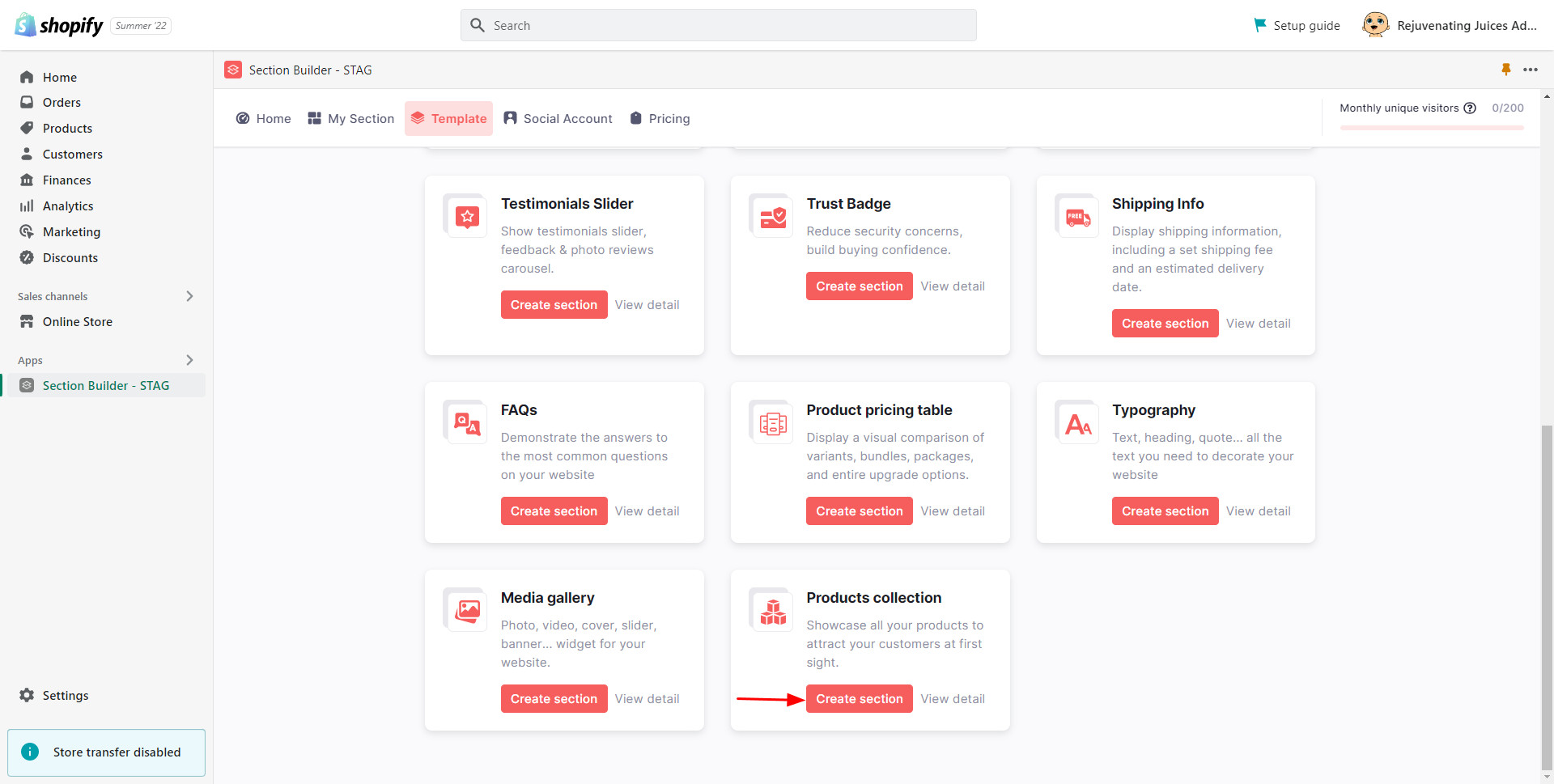 Name your section and which exact position you want to showcase it.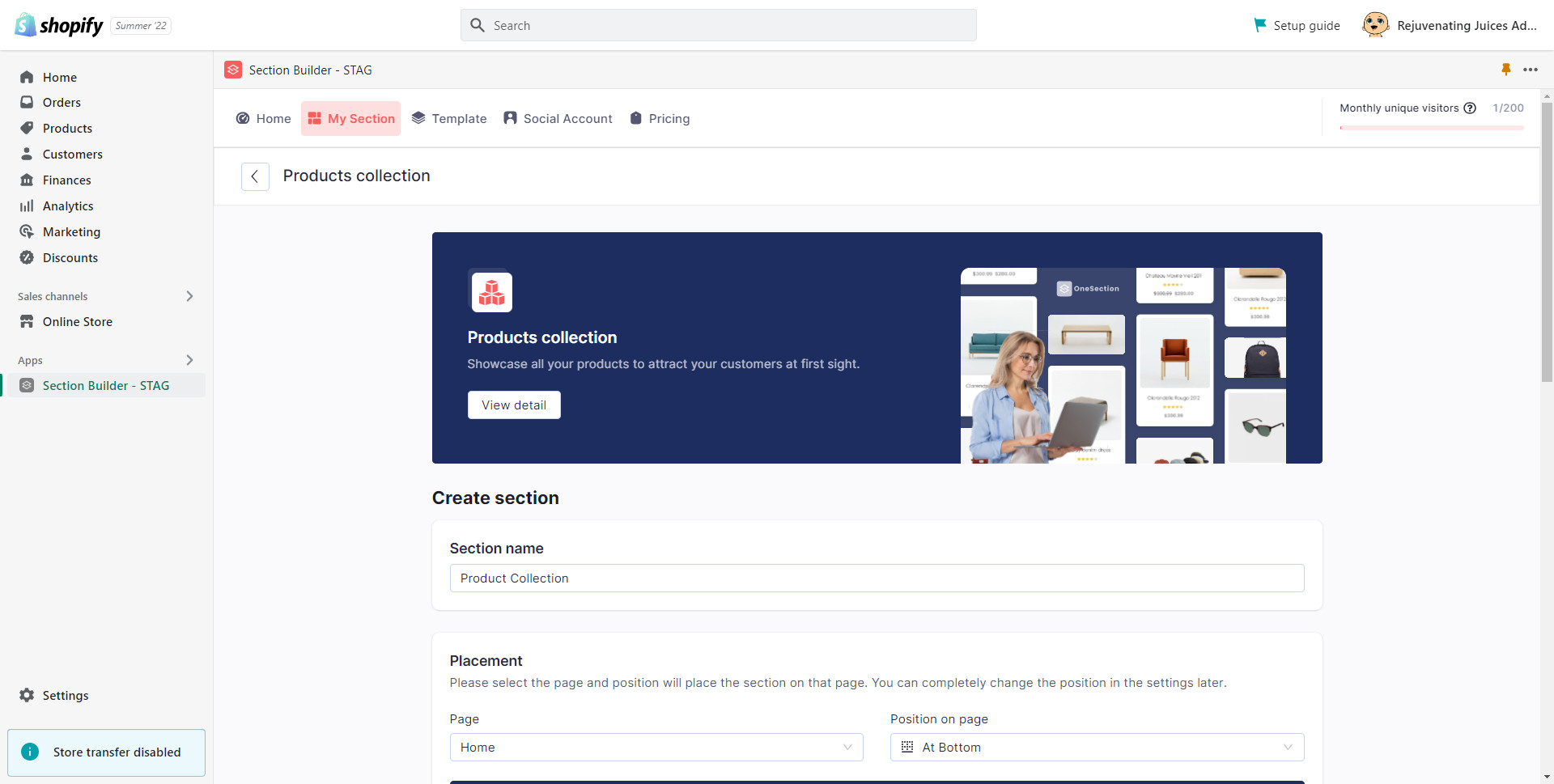 On the Product collection section config, click Style to pick your preferred template.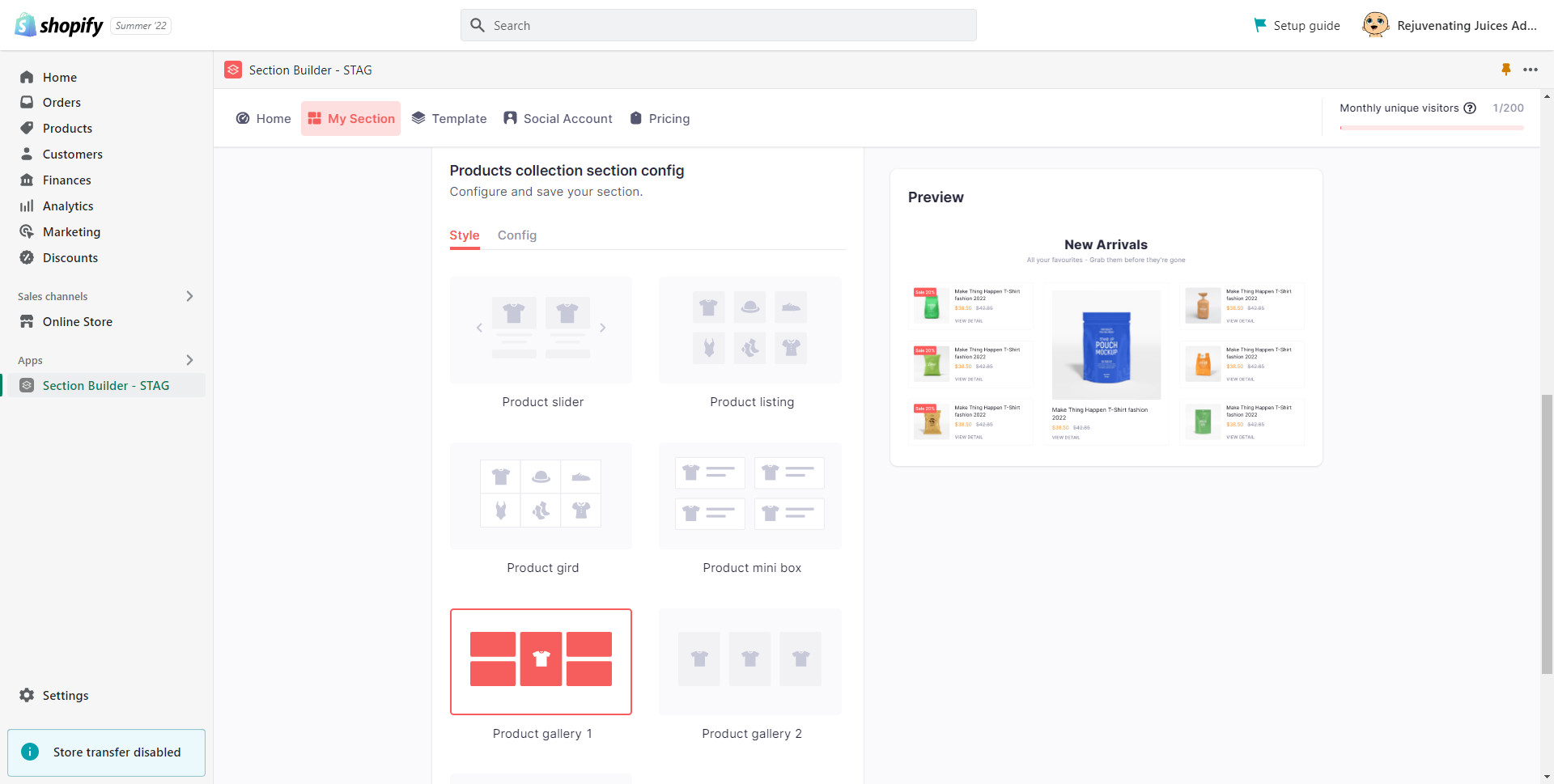 Next, select the Config tab > tick all the products you want to add to your section, and hit Add.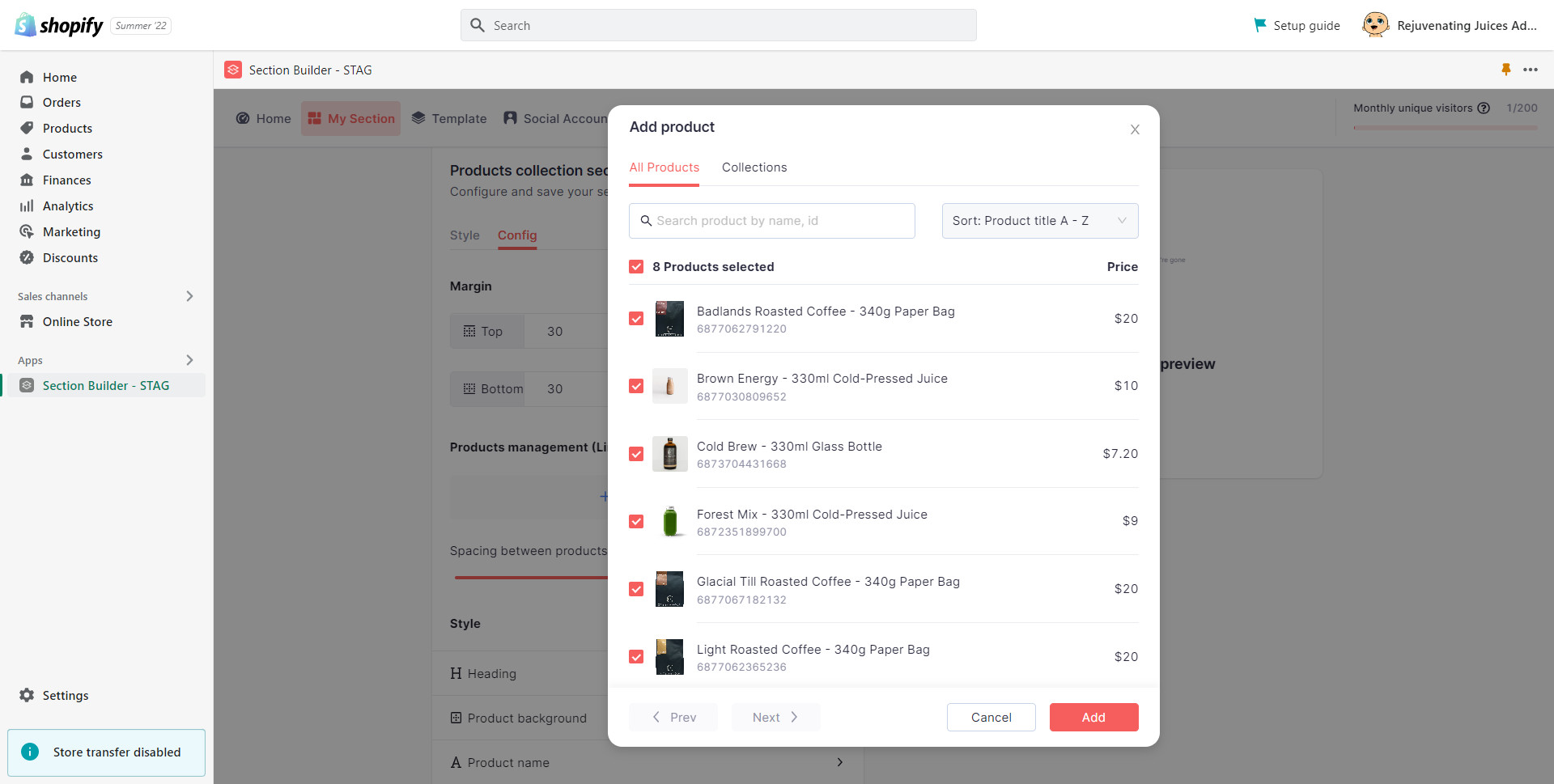 Afterward, customize the looks and feel of your product collection > Click Create, and you're done!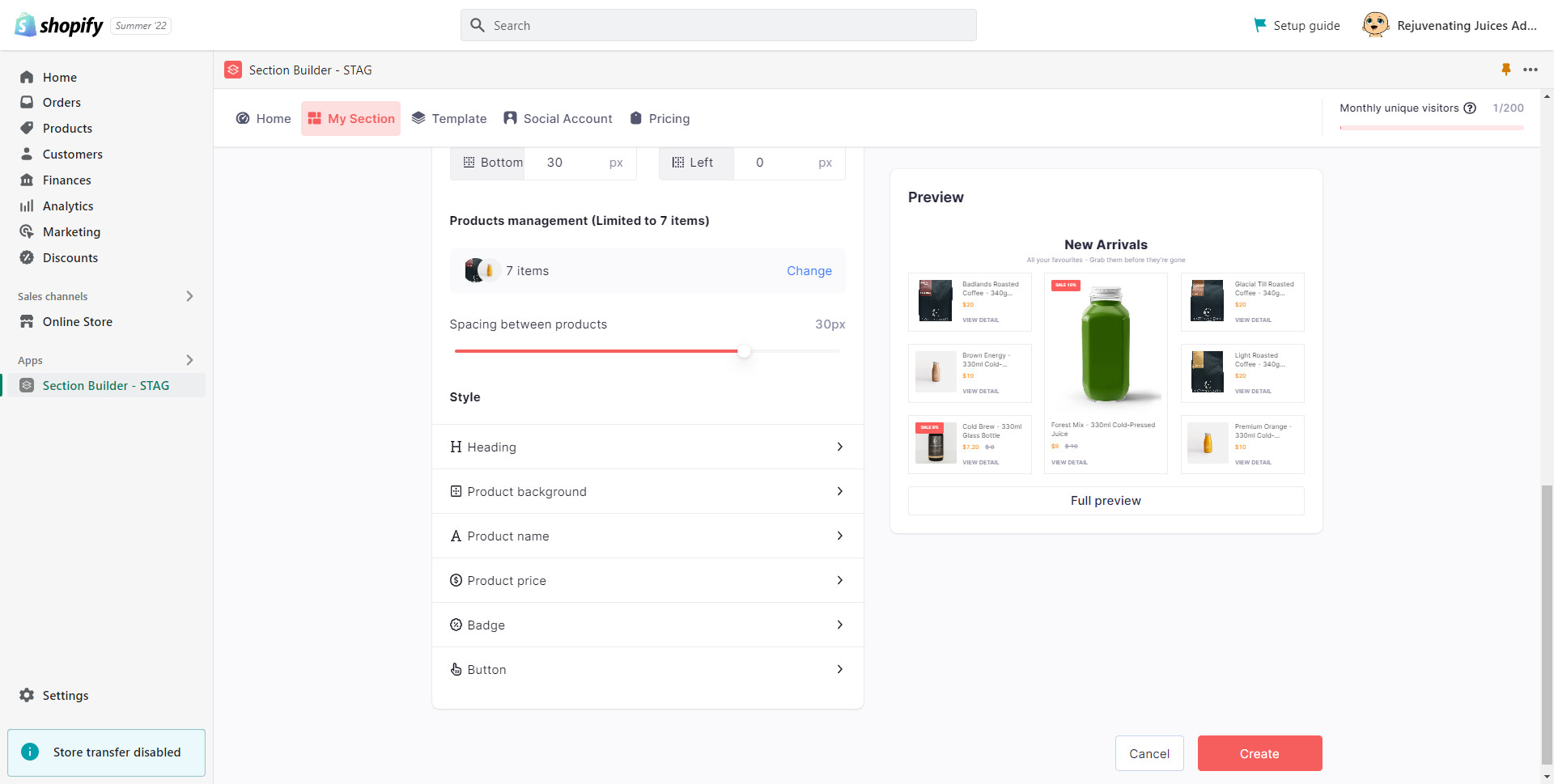 Add Product Collections Section from Shopify editor
On your Shopify sidebar navigation, select Online Store > Navigate to your theme and click Customize.
Herein, choose which page you want to add the section > + Add section > Select Product Collection by OneSection.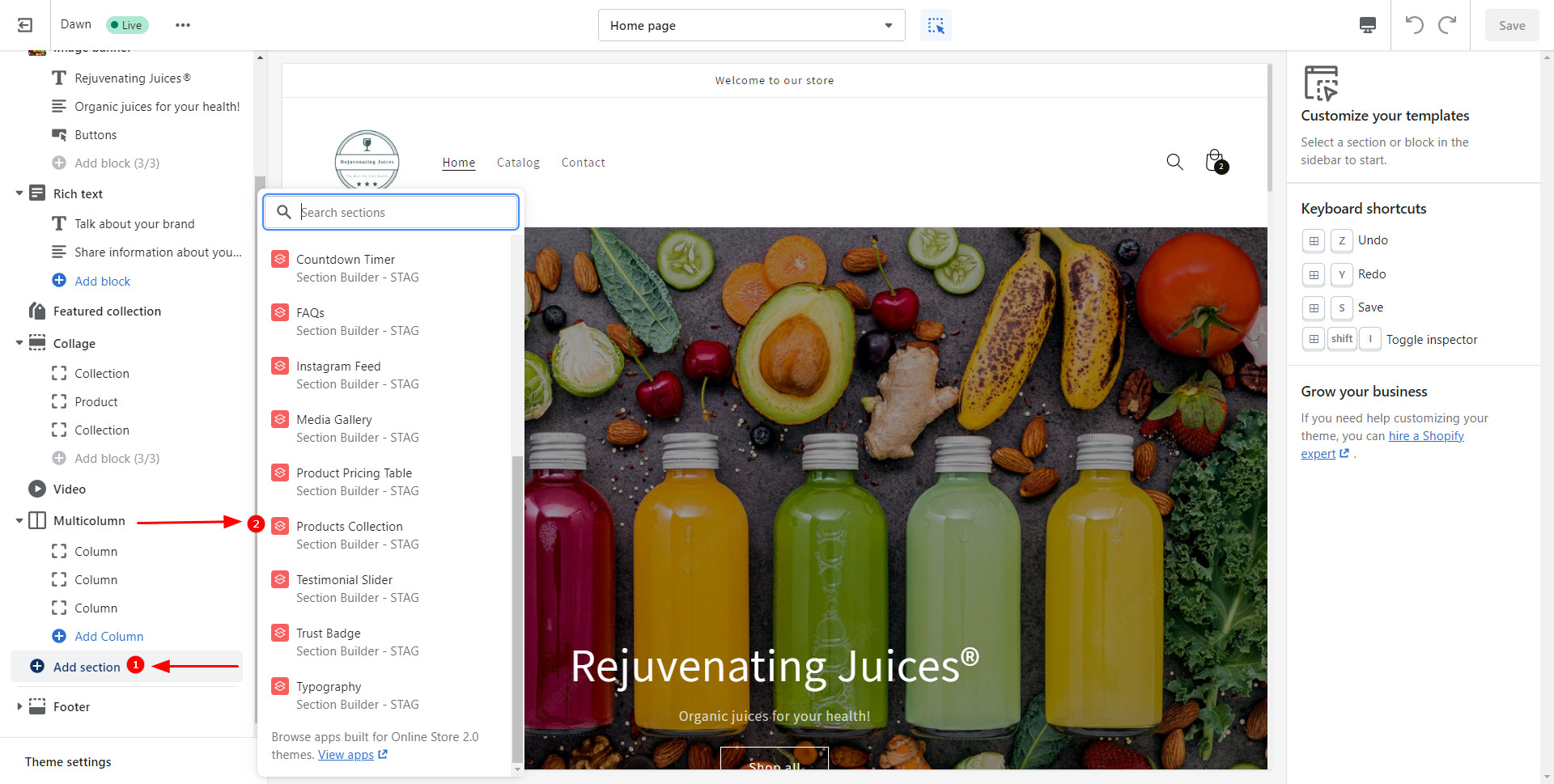 Tick all the products you want to feature in your Product Collection section > Proceed by hitting Next.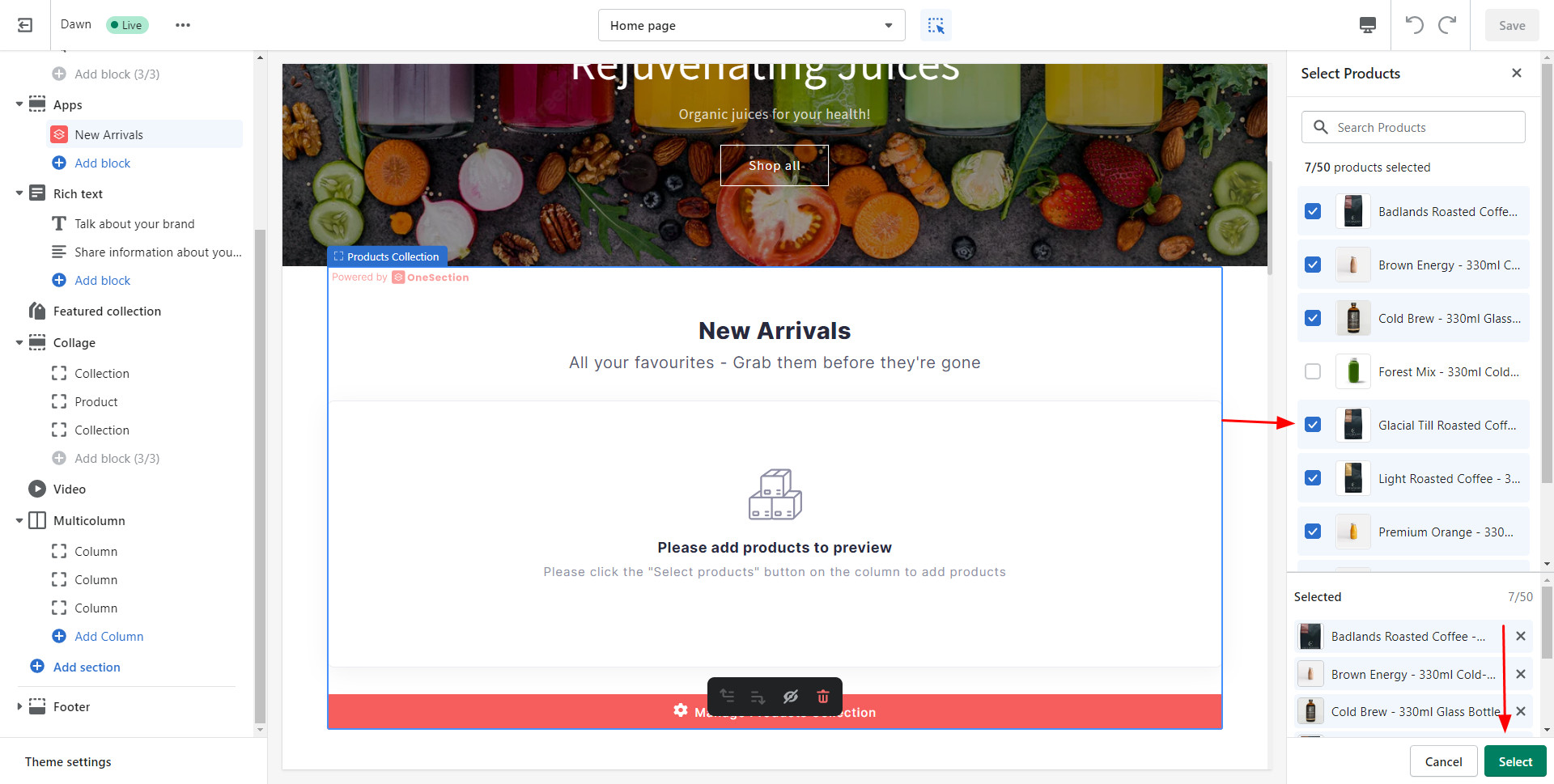 Next, choose the Product Template you prefer. Then customize your Product Collection's looks and feels until you're satisfied.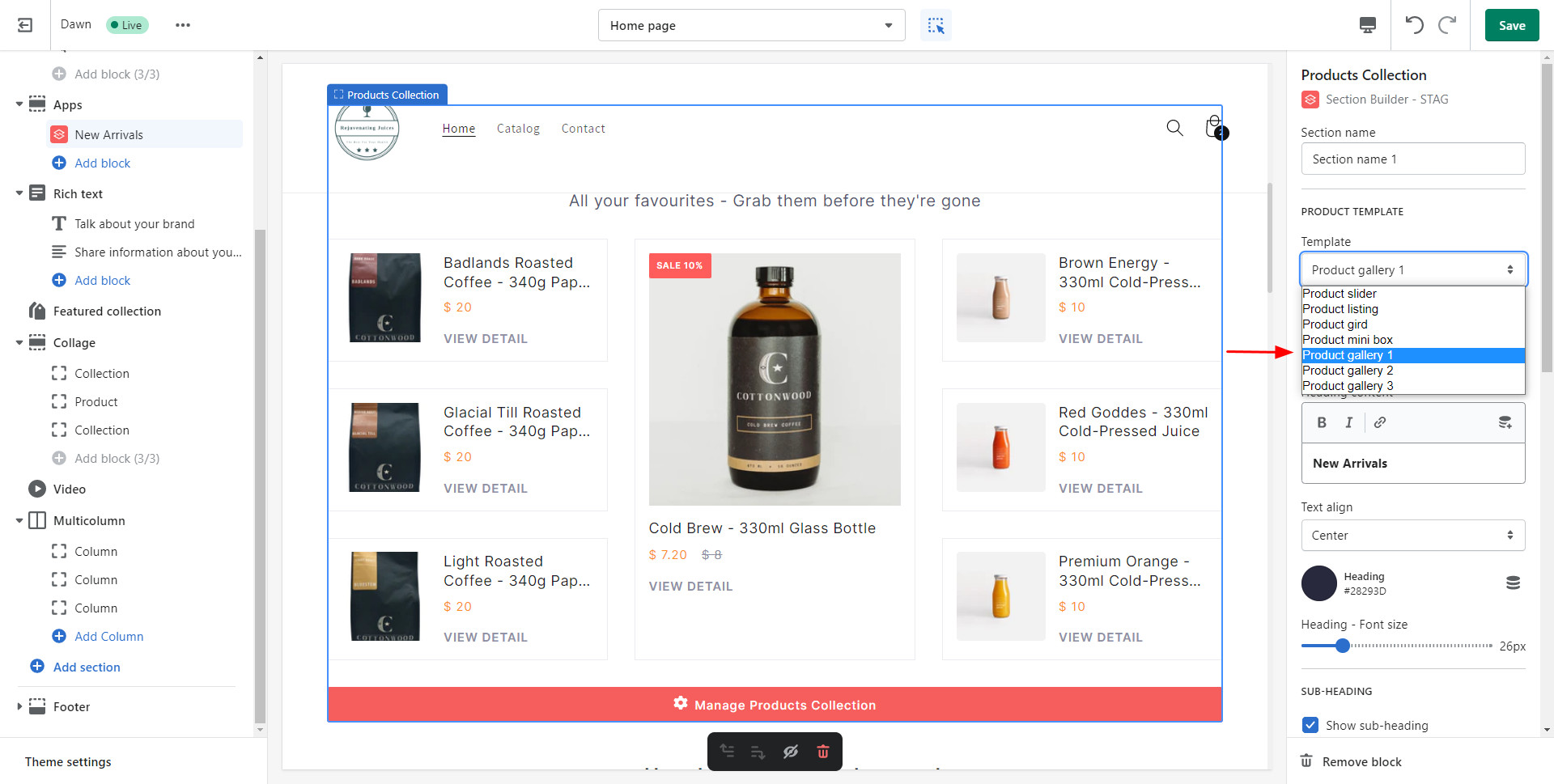 After you've done, don't forget to click Save to add a stunning Product Collection to your e-store successfully. 
💡 Note: If you need to do further customizations, click Manage Product Collection button and you'll be redirected to OneSection's in-app dashboard to do so. 
Ready to rock more sales with stunning product collections?
Roll up your sleeves and add high-converting product collections to your Shopify store to rock more sales! Should you have any further questions or concerns regarding this section, feel free to reach out to our dedicated customer support via support@socialhead.io.