What is a Typography Section?
A typography section is a text-focused section you add to your website to highlight a piece of content or just decorate your website to make it more appealing to potential visitors.
You can add a section full of text without OneSection. But to add eye-catching text with modern style to your website, OneSection is here to help!
Well, so another section we've brought to the table today is the Typography section. We hope this section of ours could help you embed professional typography to your site.
Typography sections created with OneSection
It's important that your Typography section blends in with your brand theme. That's why we offer a wide range of versatile pre-made templates for you to choose from.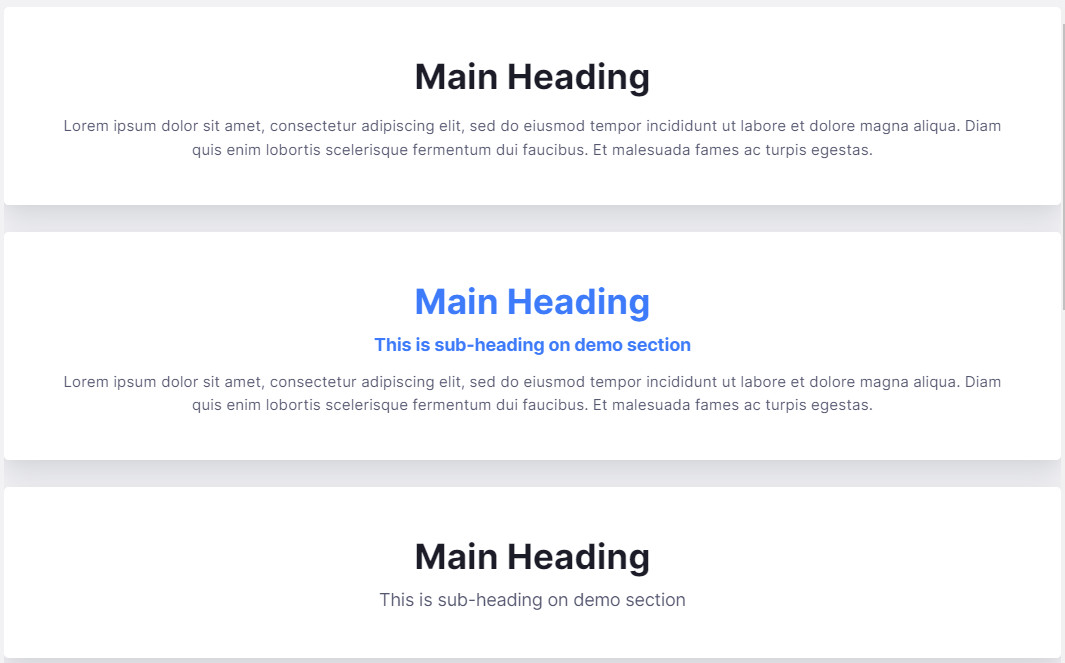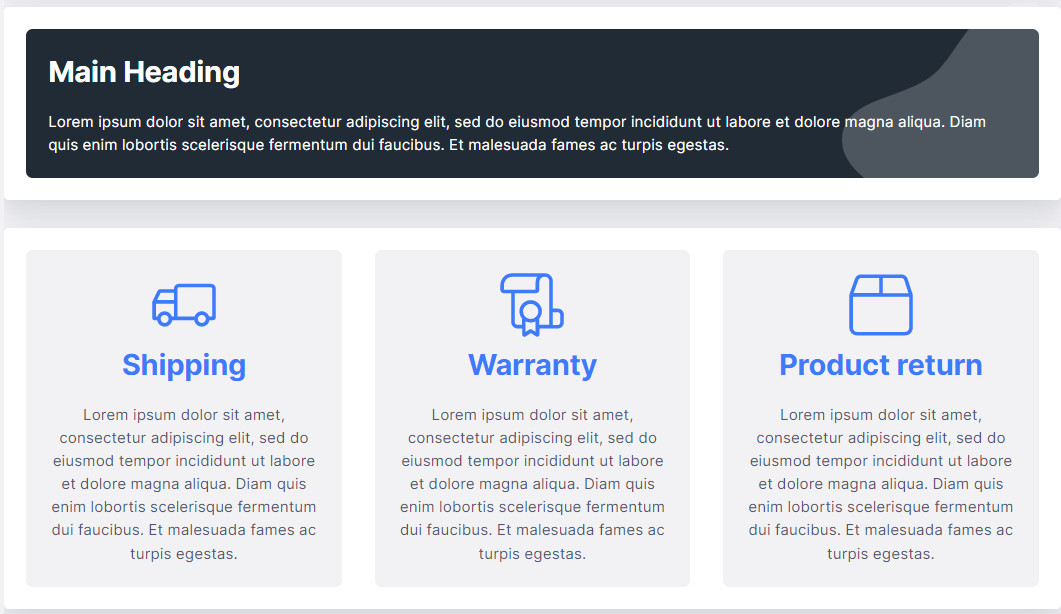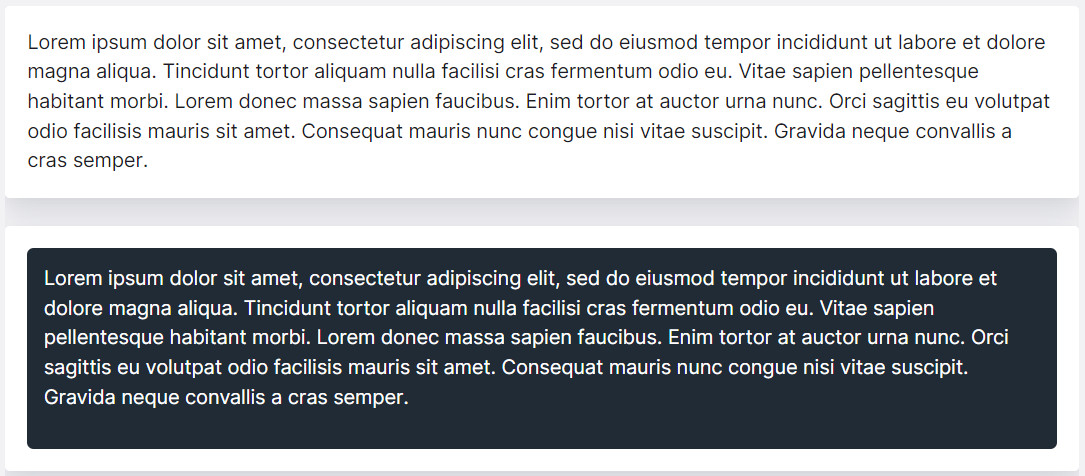 How to add a Typography section using OneSection?
To showcase responsive Typography Sections by OneSection, you can either add it within your Shopify theme editor or right in the OneSection app.
Add Typography Section from OneSection's in-app
Log in to your OneSection account > navigate to Section Template > click on the Typography section that has just been added for you.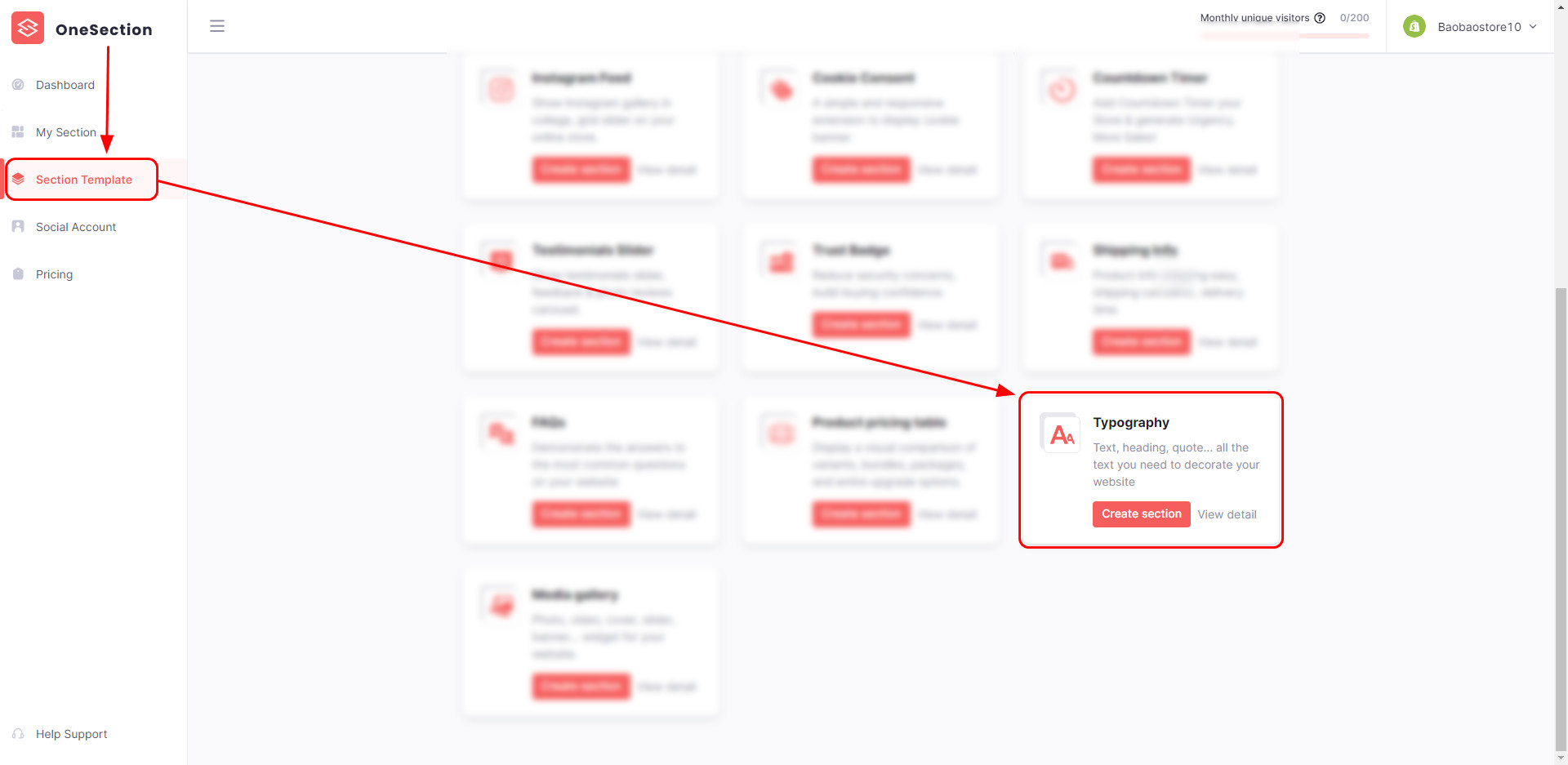 Name your Typography section > decide on its location.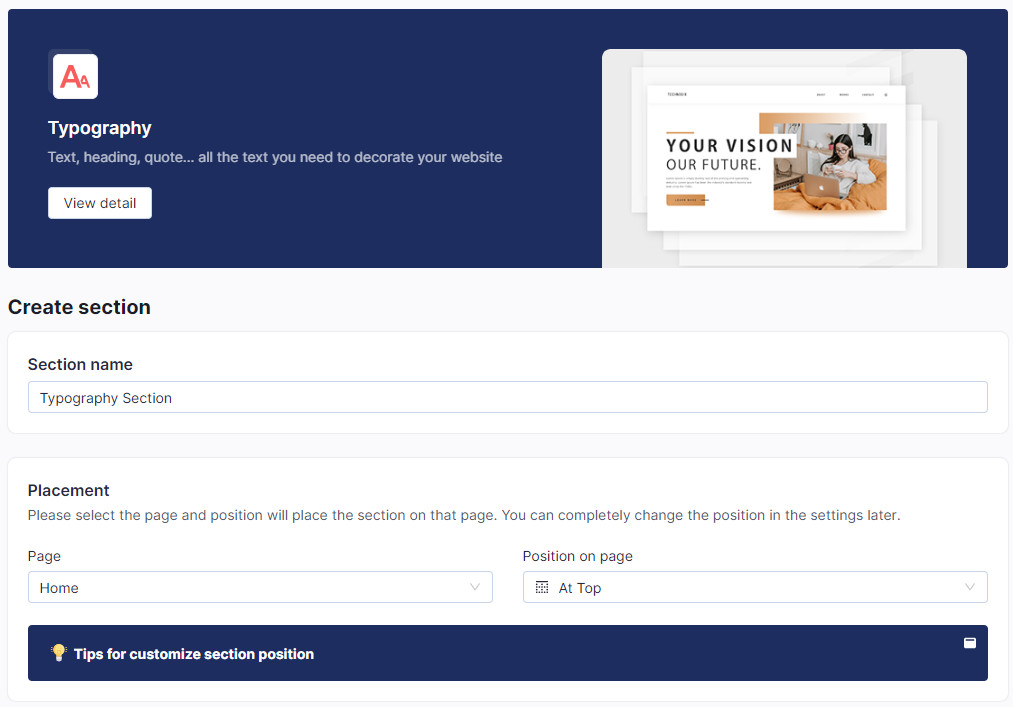 Select from stunning templates we've created for you > Click Select Section on the template you prefer.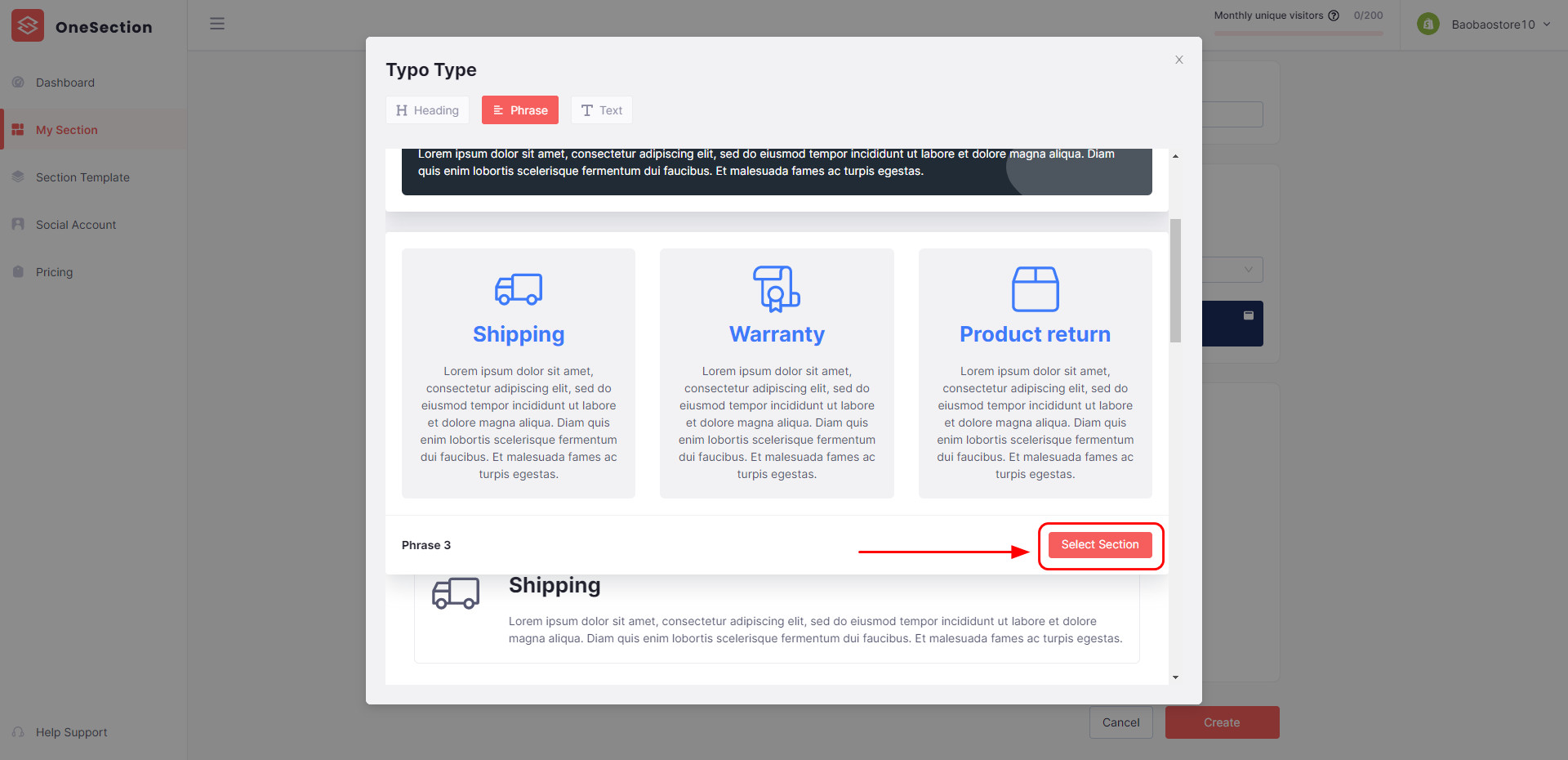 Next, select Config > Customize your section's look and feel > Don't forget to hit Create to activate your section.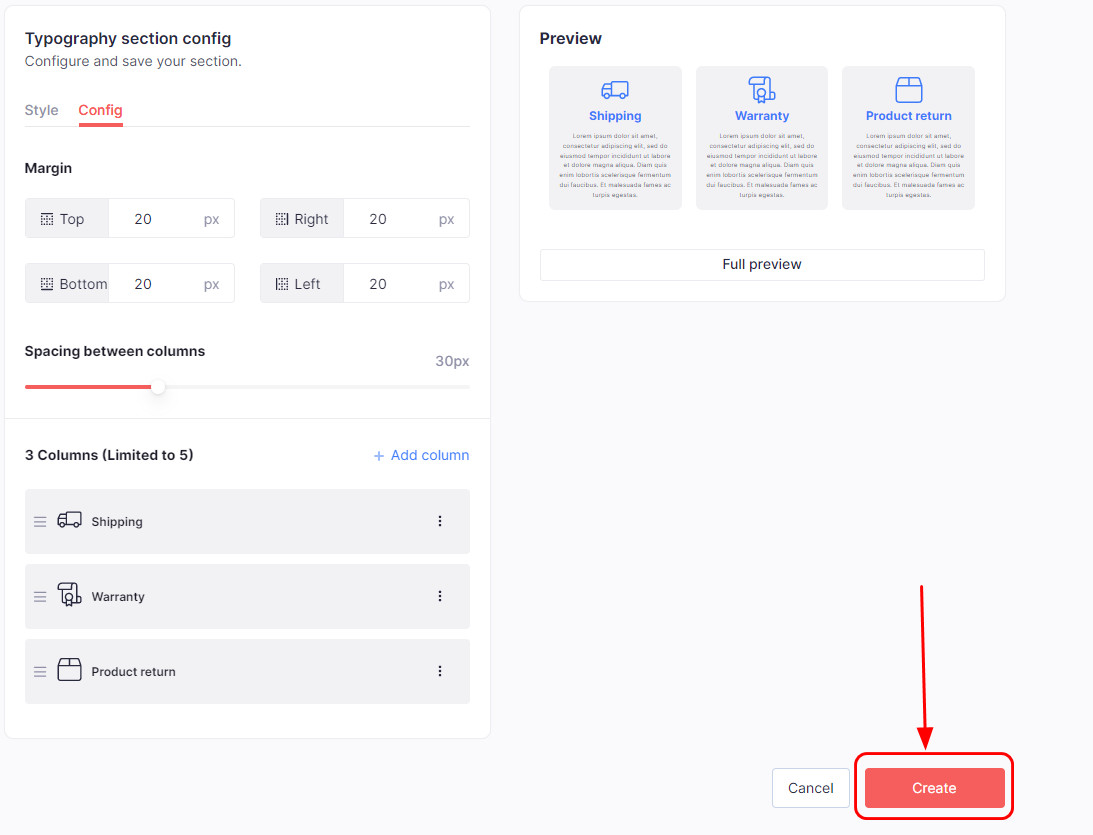 Add Typography Section from Shopify editor
If you want to add a media gallery section from your Shopify editor, hit Online Store > Navigate to your Theme > click Customize.
Herein, select which page you want to add the section > click Add section on the sidebar menu > select Typography.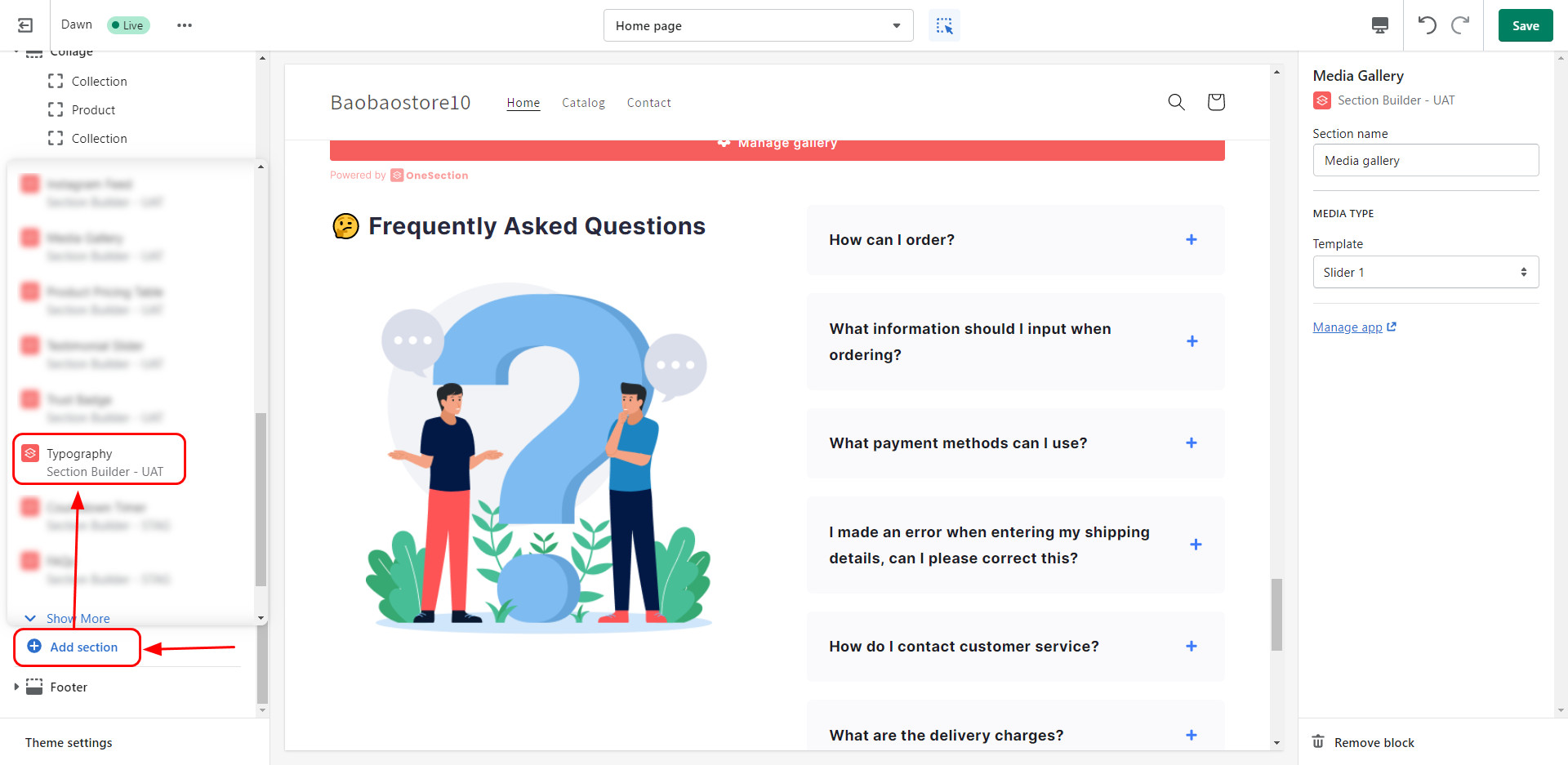 Then, name your Typography section > choose a template to get started > customize as much as you want.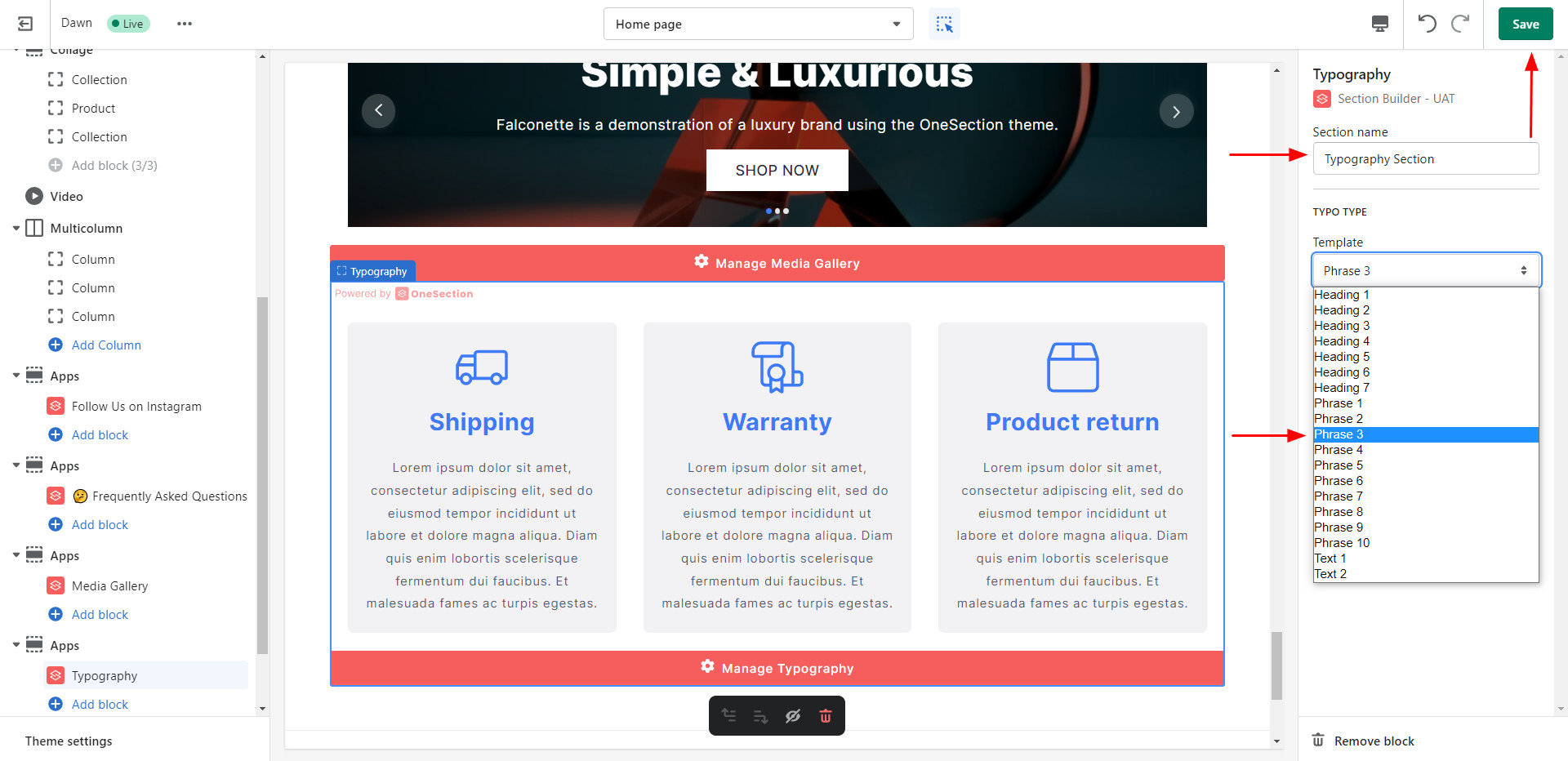 Remember to hit Save to activate your Typography section.
NOTE: If you need to do further customizations, click Manage Typography button and you'll be redirected to OneSection's in-app dashboard to do so.