What is the "FAQs" Section?
FAQs stand for Frequently Asked Questions. It can be simply understood as a list of common questions people ask about a specific product or service.
Why you should have an FAQs section for your store?
Unanswered questions or a desire for more information are two of the most common reasons for a user not converting into a sale. You can bridge that gap by including a well-developed FAQ section based on the most frequently asked questions by your customers.
When it comes to building trust for your stores, a good FAQ section is one of the most effective strategies.
With OneSection, adding an FAQ section to your page has never been easier!
Let's see how:
FAQs created with OneSection
It's important to ensure the FAQ blends well with your themes. That's why we offer multiple stunning and responsive templates that could get you running in minutes!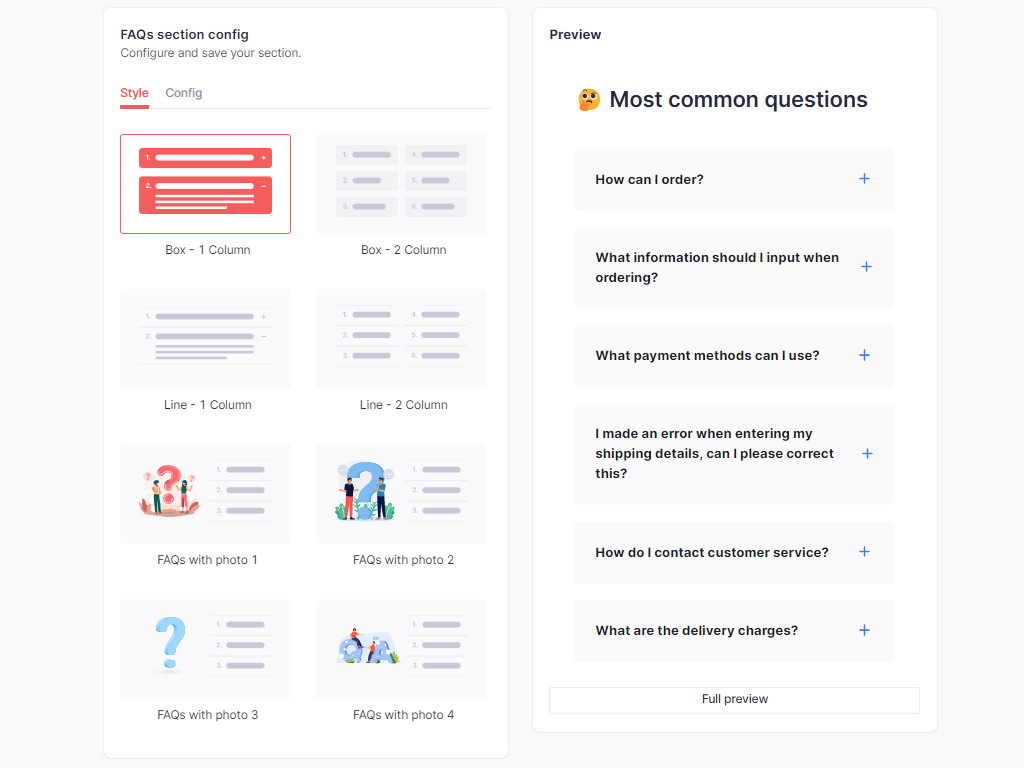 How to add FAQs to your store using OneSection?
You can either add the section from in-app or directly to your Shopify theme editor!
From your Shopify theme editor
Step 1: From your Shopify dashboard, navigate to tab "Online store" > "Themes".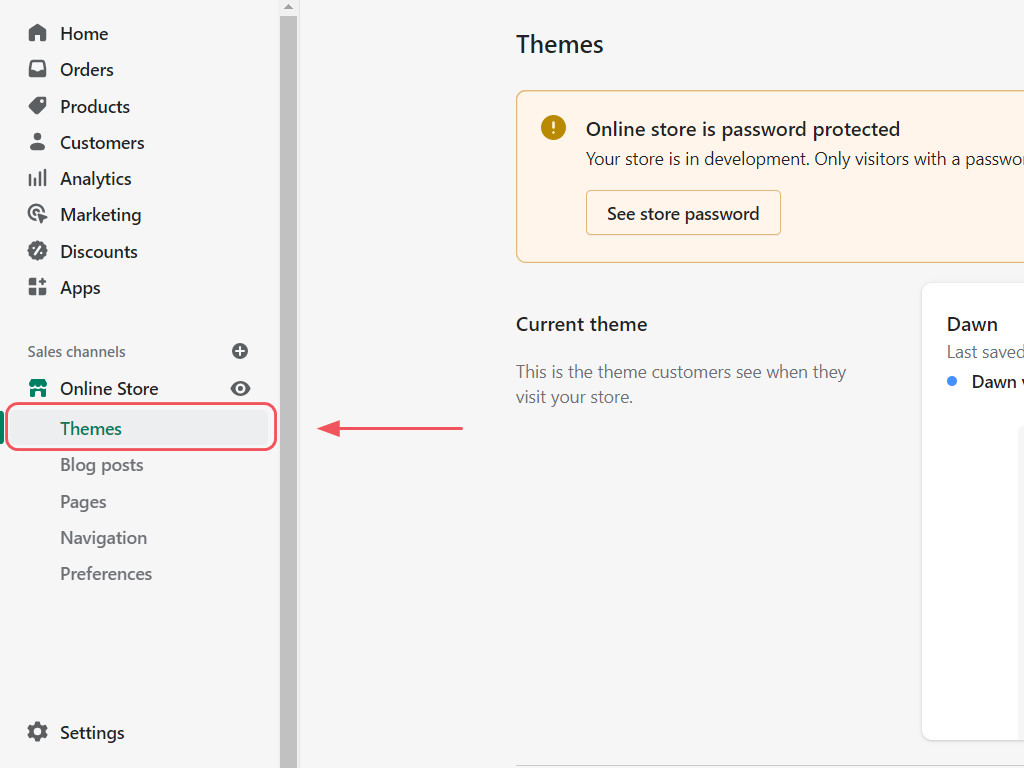 Step 2: From here, click on "Customize".
Then you will be directed to your Shopify theme editor.
Step 3: From here, navigate "Apps" > "FAQs".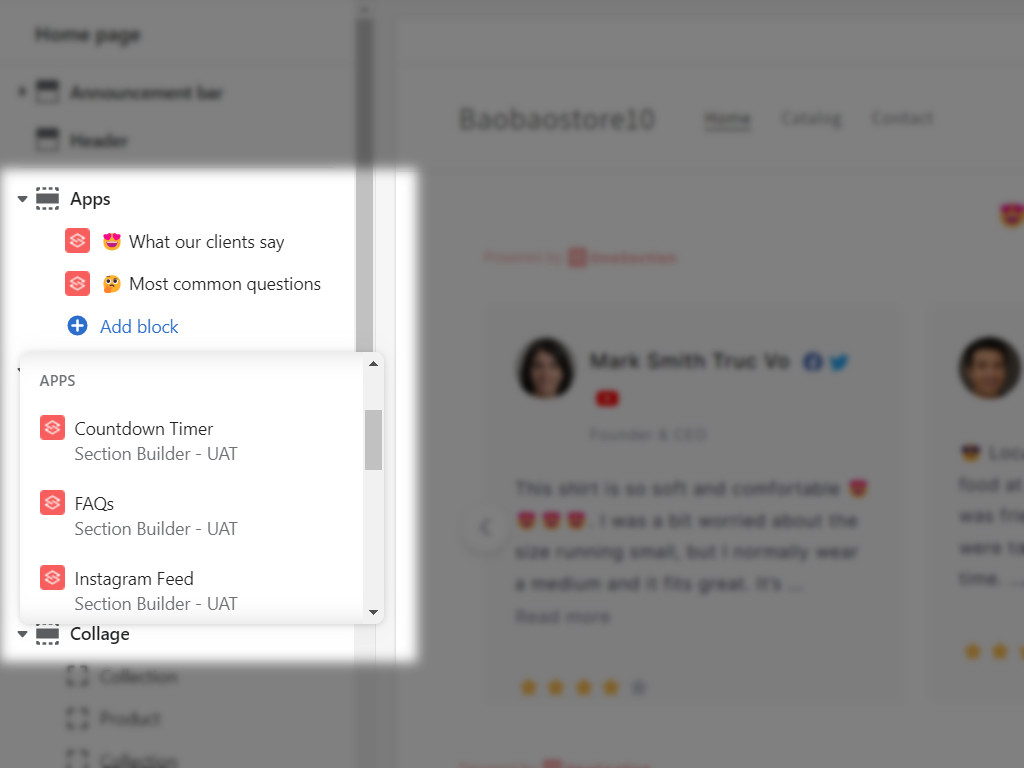 Step 4: It's time to decorate your FAQ section.
Once you click on it, an FAQ box will be automatically added to your site. All the customization options are on the left-hand side of your screen.
Feel free to change the section name, style, heading, padding, color etc. until you're satisfied with the final results.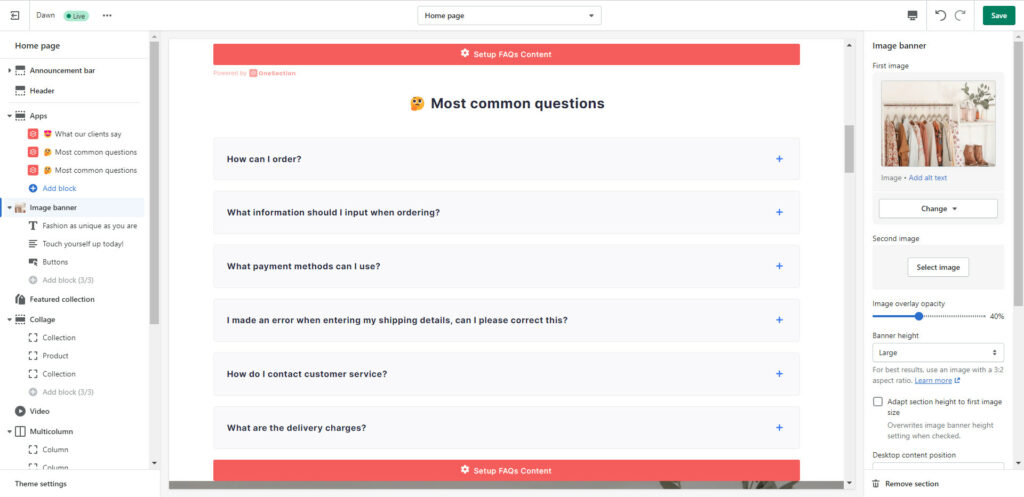 Step 5: Fill in the content
Make sure to prepare beforehand a list of questions that you believe your visitors would be curious about, add in both the questions and the answers!
Moreover, you can also alter the positions of the questions by simply just dragging and dropping.
Side note: We have already listed out our recommendations by defaults. However, you can always change them as long as you see fit. Add as many as you like, until you satisfy!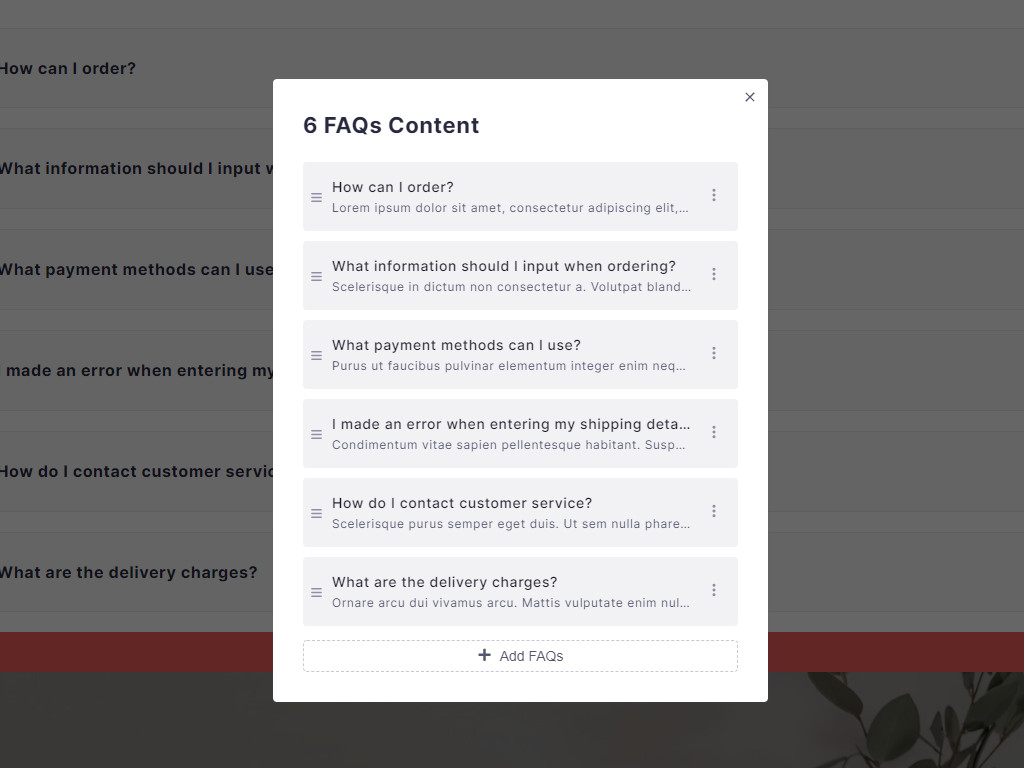 Step 6: Decide where you want to place the FAQs
Drag and drop the box to whichever position you wish to show the section to complete. Now you're done!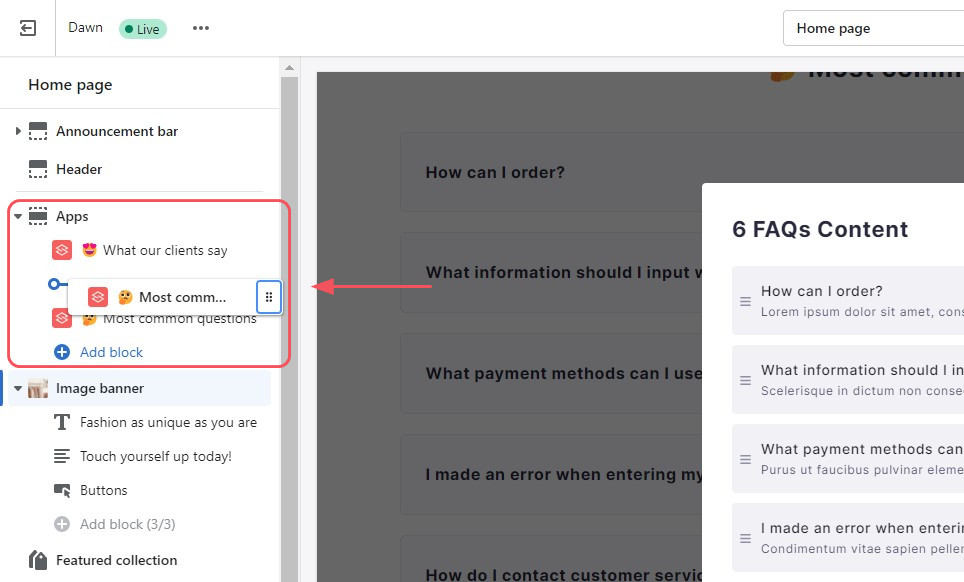 Add FAQs section from OneSection dashboard
Step 1: Open OneSection.
Step 2: From "Section Template" > "FAQs" > "Create section" to start.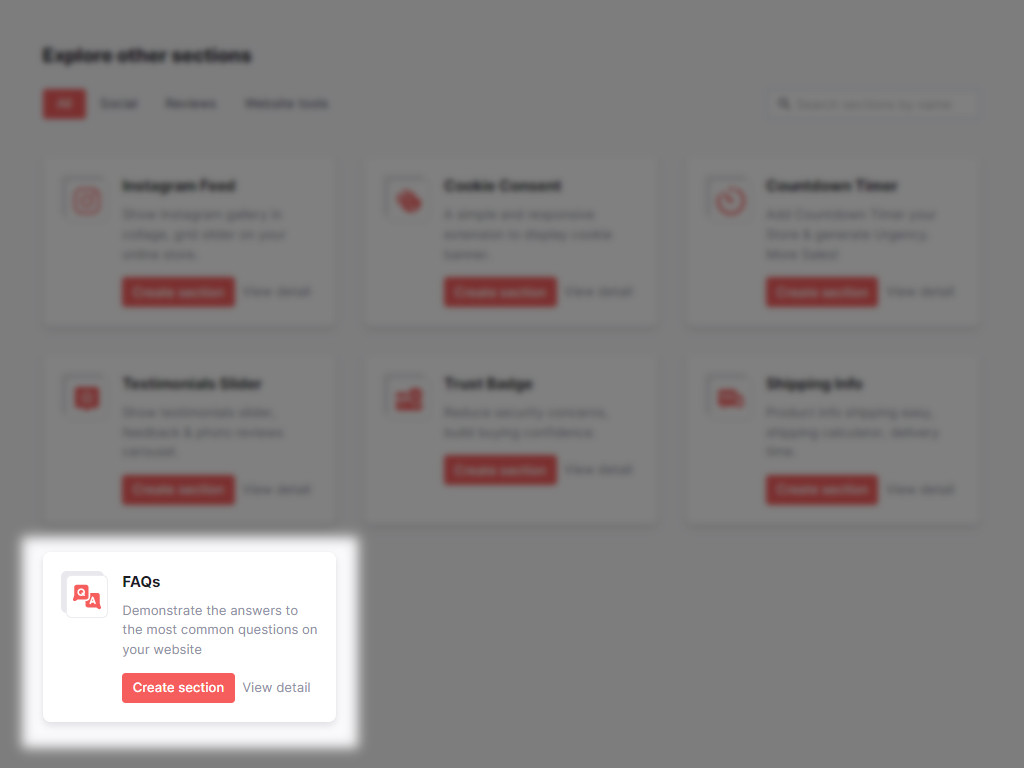 Step 3: Enter the section name and the position you want to place the FAQs.

Step 4: Choose your favorite template from the list.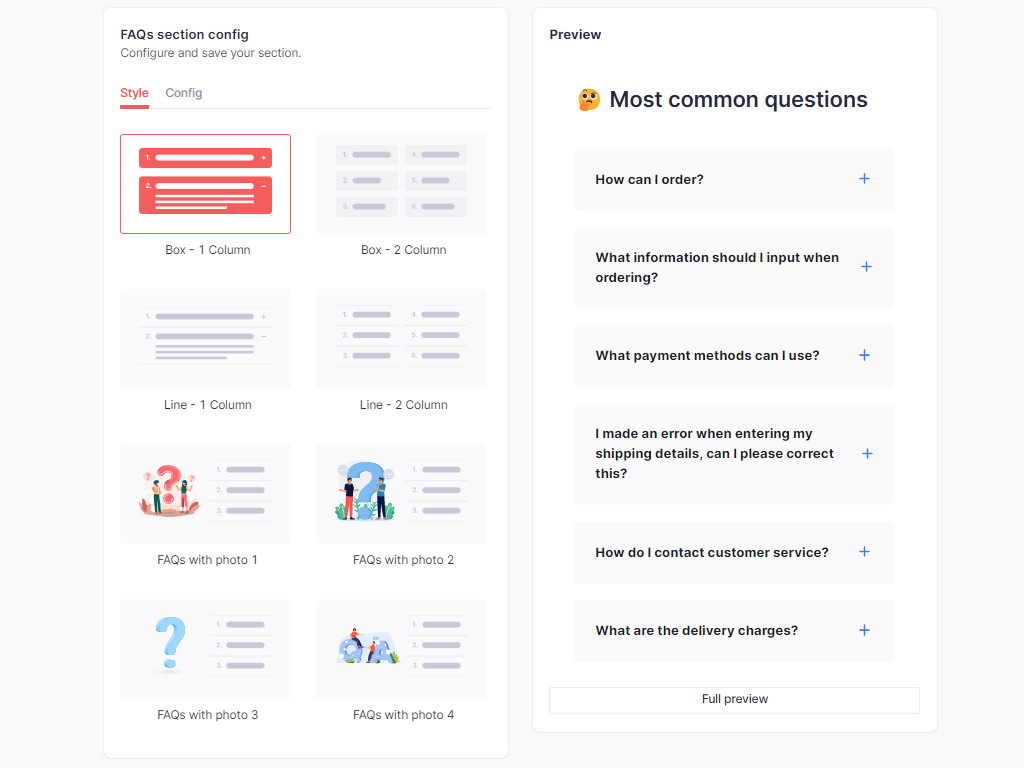 Step 5:  Move to the right tab "Config". From here you will see all the customization options that we offer, which are quite similar to the ones you see in the first method "uploading sections from Shopify theme editor".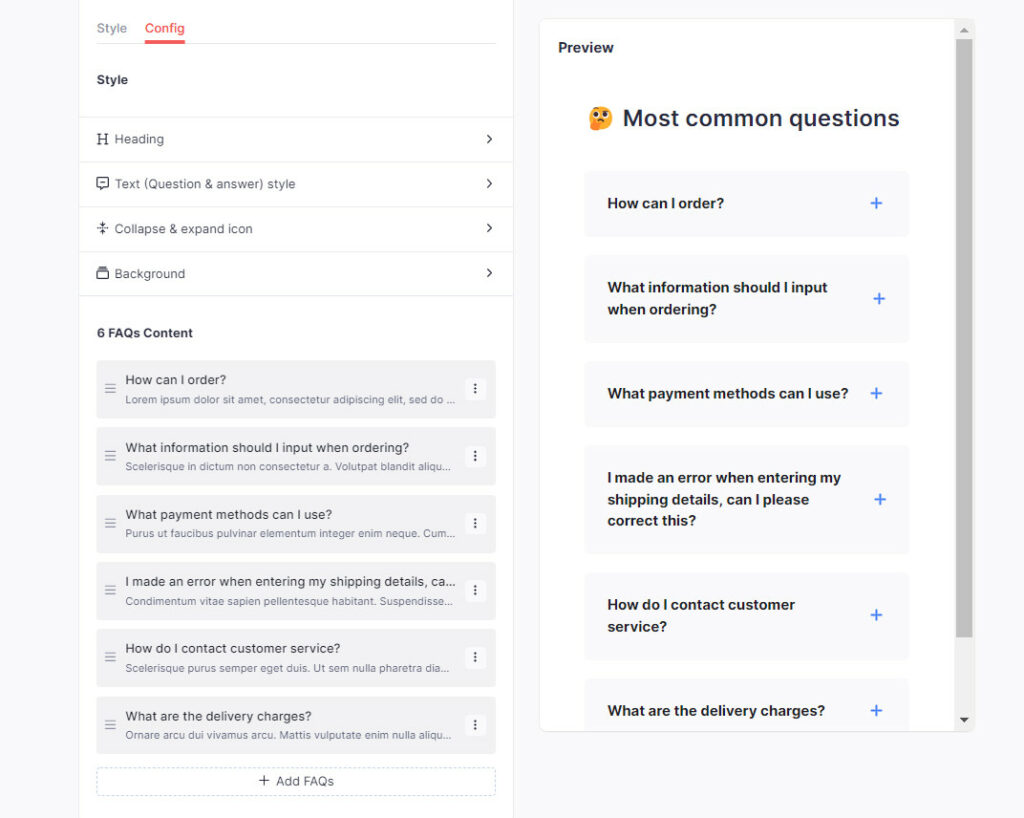 Step 6: Hit "Create" when you have fully configured the FAQs section.