Cross-border business with a multilingual store is an opportunity but challenging, so Shopify built the Shopify Translate & Adapt app to make it easier. However, several capabilities, like currency conversion, are still unavailable in the free Shopify Translate & Adapt app. It is why Transcy makes an excellent choice for the process of localization.
Transcy is delighted to announce that you can now migrate all of your translated content from Shopify Translate & Adapt.
Do (much) more with Transcy
Convert currency based on geolocation
Displaying prices in many currencies will help you maximize international sales. Transcy automates the conversion of more than 160 currencies based on geolocation in real-time, allowing you to localize your customers' buying experiences.
Auto-translate the Shopify store into multiple languages
With only one click, you can translate your store into 110+ languages, including the Checkout page and any third-party apps you may use. The shown language can be changed automatically based on the visitor's location.
How to import translation from Shopify Translate & Adapt 
When migrating from Shopify Translate and Adapt to Transcy, the migrated content is reviewed and updated immediately. 
You may be hesitant to use this function because you don't want to lose your work editing translated content before. Rest assured that importing to Transcy won't impact your previous translations.
You can publish instantly or continue to make revisions in the Manage content section.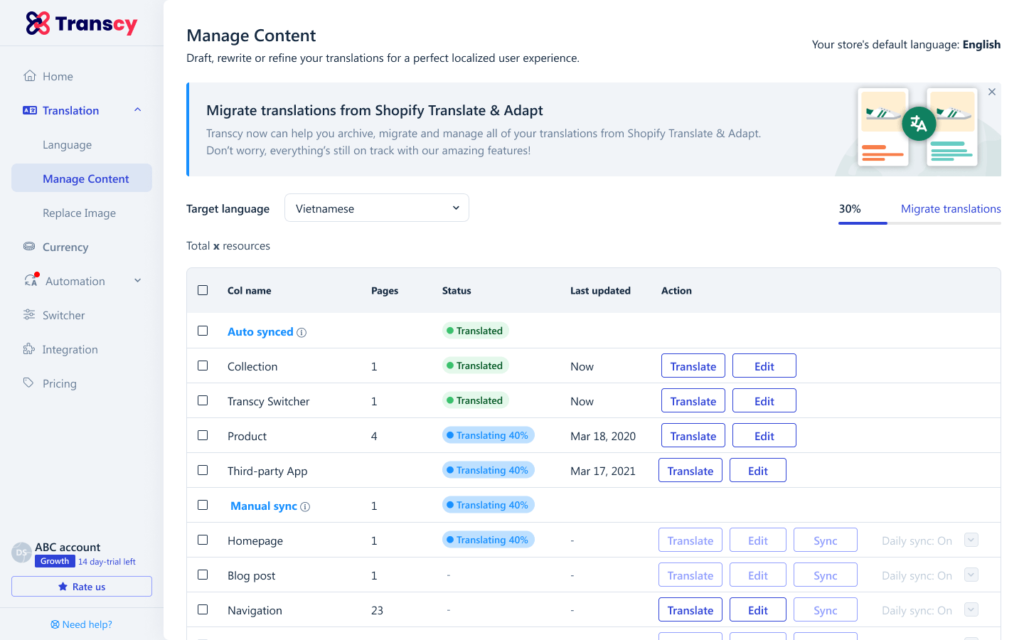 Here's the way to kick things off:
Go to the Manage content

Click on Migrate translations
Keep up with the latest news
The upcoming updates from Transcy will help localize experiences and global expansion faster. Be on the lookout for us!
If you have questions or concerns, please reach out to support via live chat or email support@fireapps.io.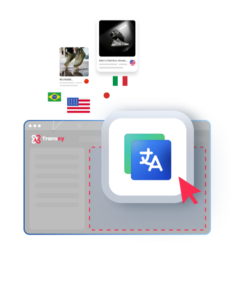 Translate languages & Convert currencies
Skyrocket your sales by localizing your store in customers' native language.
TRANSLATE NOW