What is a 'Trust Badge'?
When an online shopper wants to purchase on your site, they must leave their credit card info. And most have trust issues over security when leaving their credit card info. When they do not trust your website enough, high chances are that they'll give up on their digital carts.
"A staggering 61% of online shoppers abandon carts because trust logos were missing"
With the Internet's borderless nature, online scammers exist at every corner of the globe. Therefore, a well-curated trust badge on your product detail pages (PDP) is never a bad idea.
Trust Badge created with OneSection
It's important that your trust badge blends in with your brand theme. That's why we offer various payment icons and badge icons in multiple styles:
Multiple Payment icons types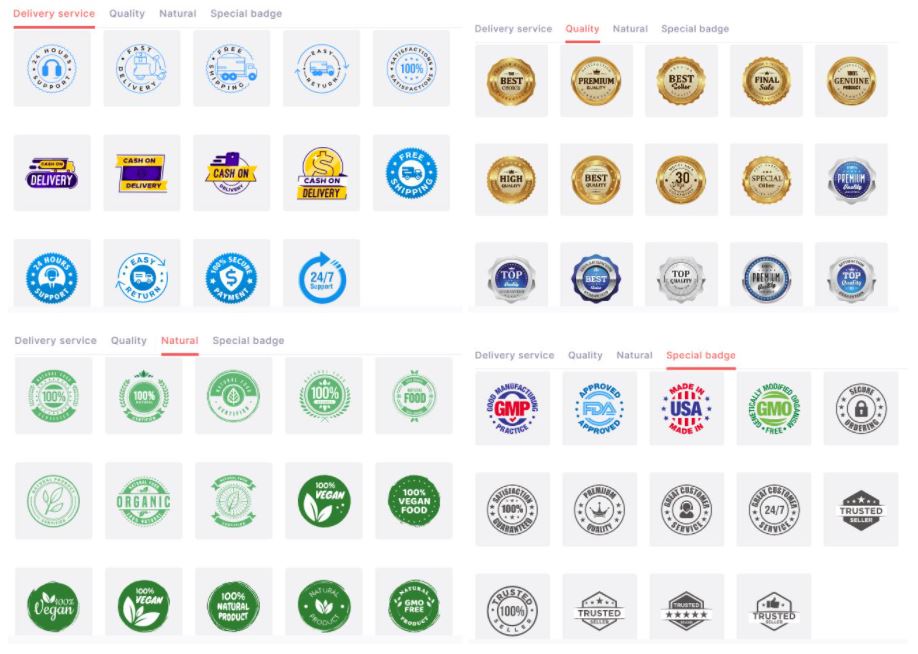 Multiple Badge icons types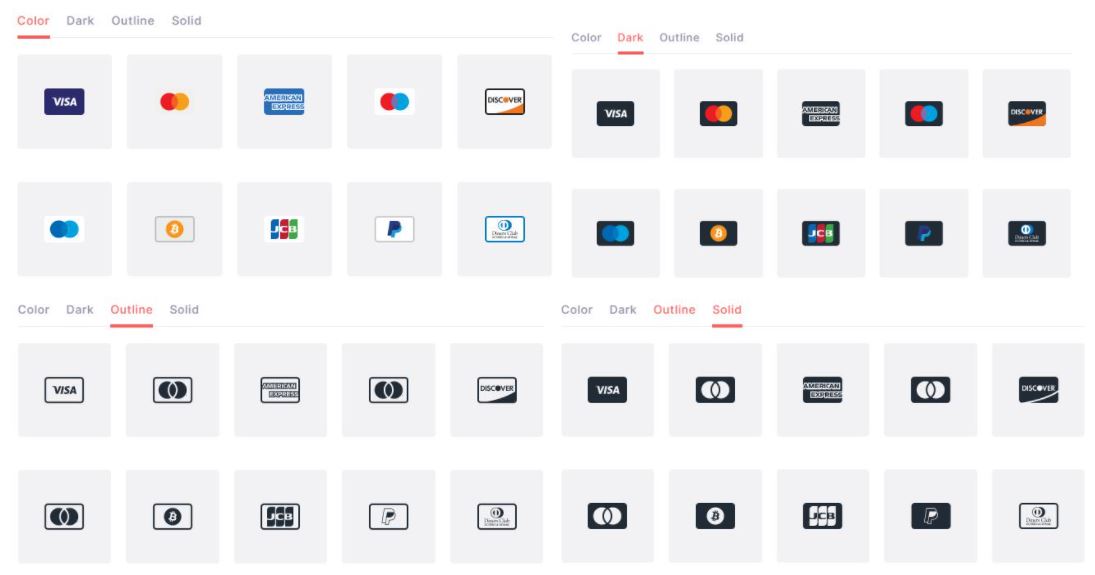 How to add a Trust Badge using OneSection?
To showcase stunning testimonial sliders by OneSection, you can either add it within your Shopify theme editor or right in OneSection app.
Add Trust Badge from Shopify editor
Step 1: Log in to your Shopify store > Navigate to 'Online Store'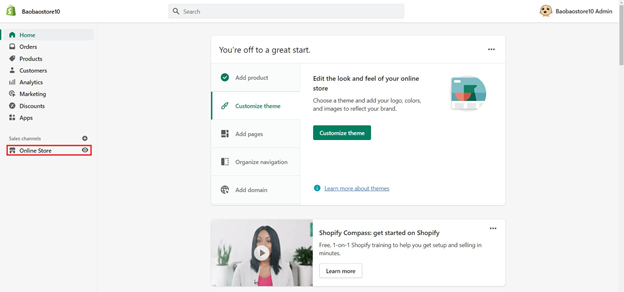 Step 2: At your Current theme section > Click 'Customize'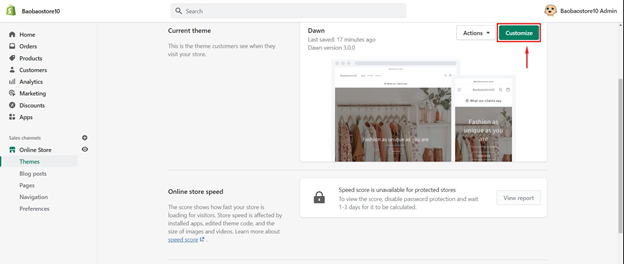 Step 3: Select the page you want to add a trust badge (product detail page)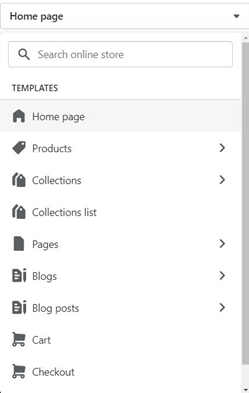 Step 4: Navigate to 'Product information section > scroll down & click at 'Add block' > Select 'Trust badge' by OneSection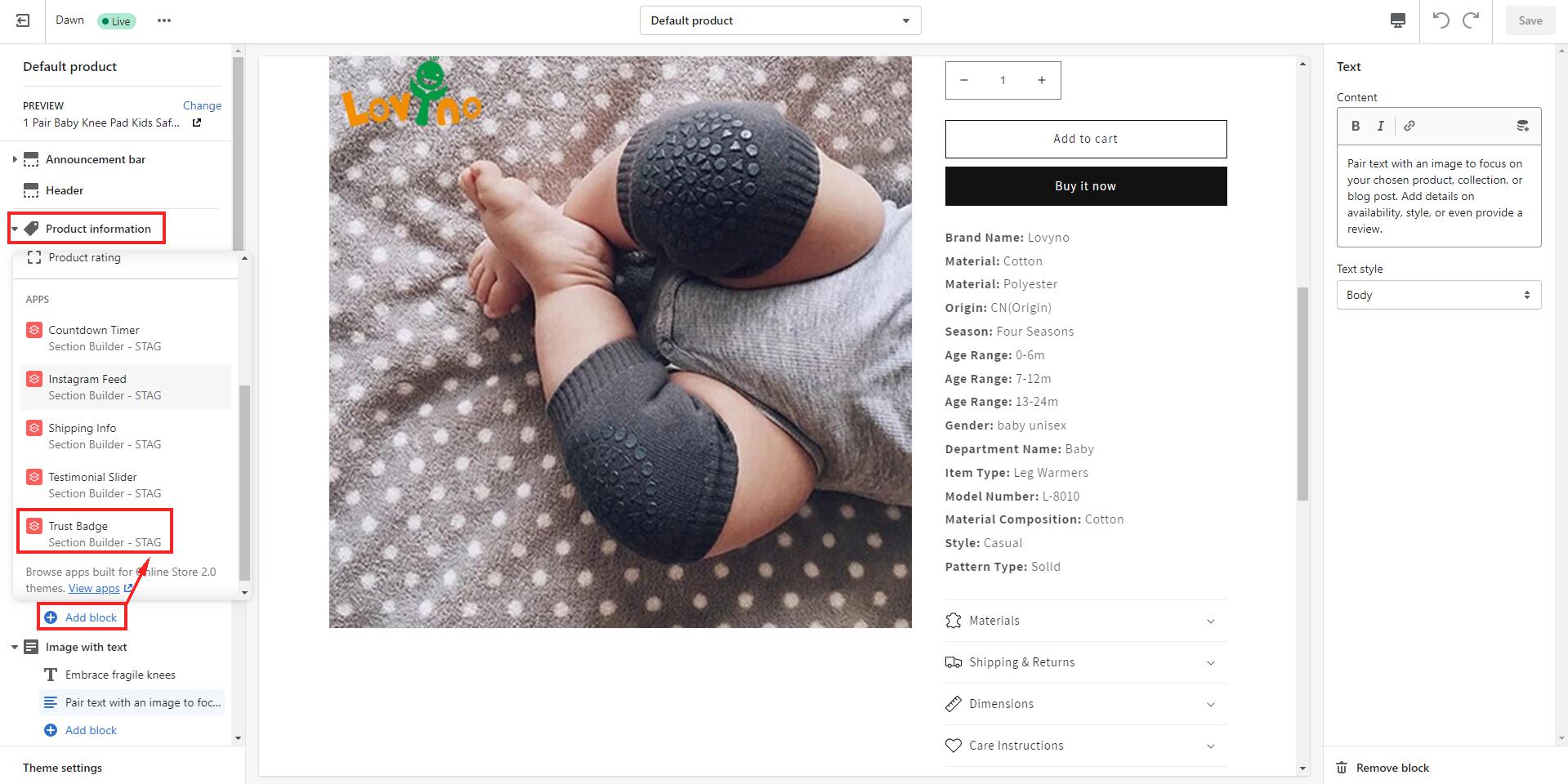 Step 5: Configure your trust badge
Edit text & background color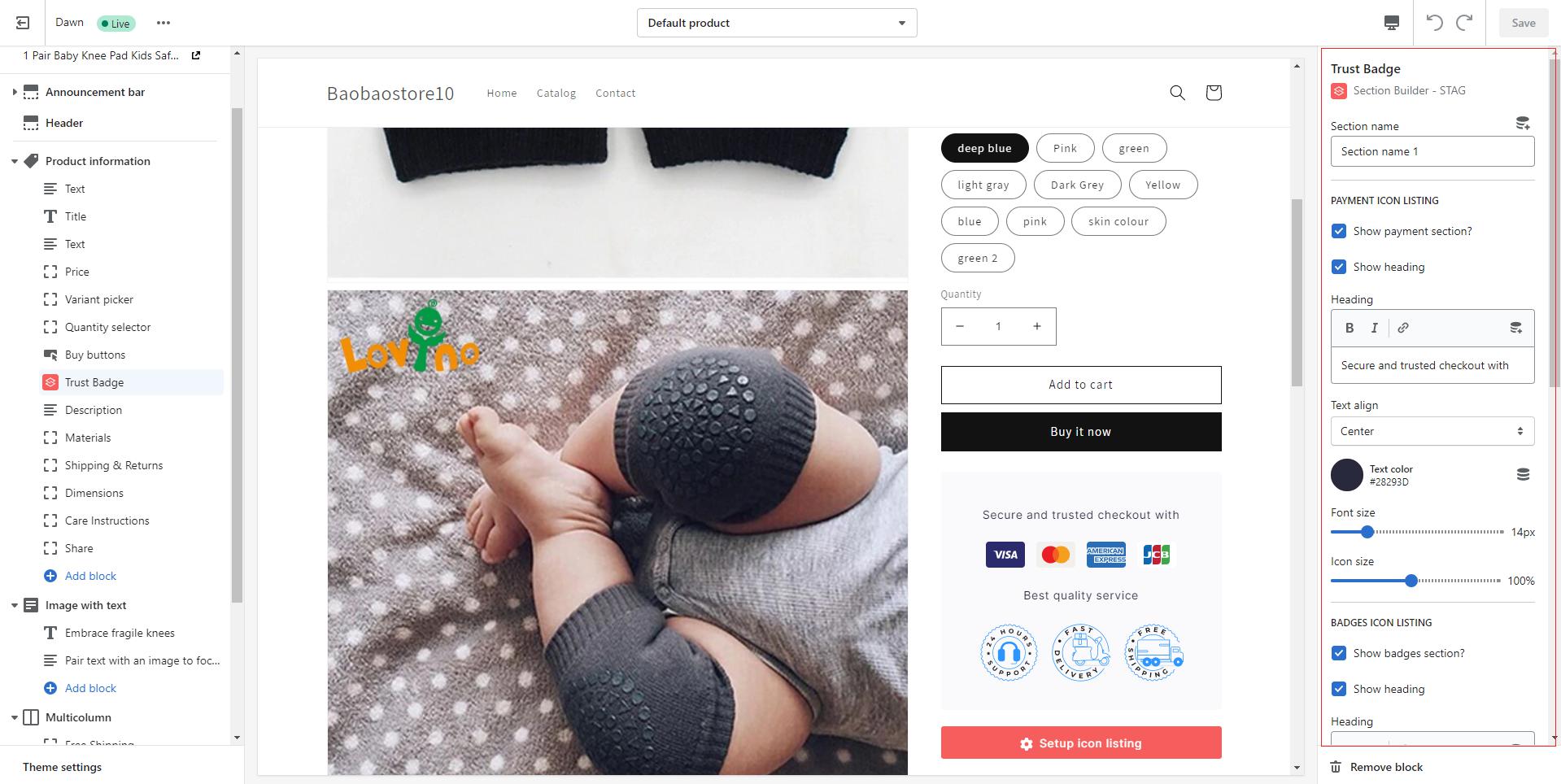 Select payment icons & badge icons for your trust badge
Click on 'Config icon setting':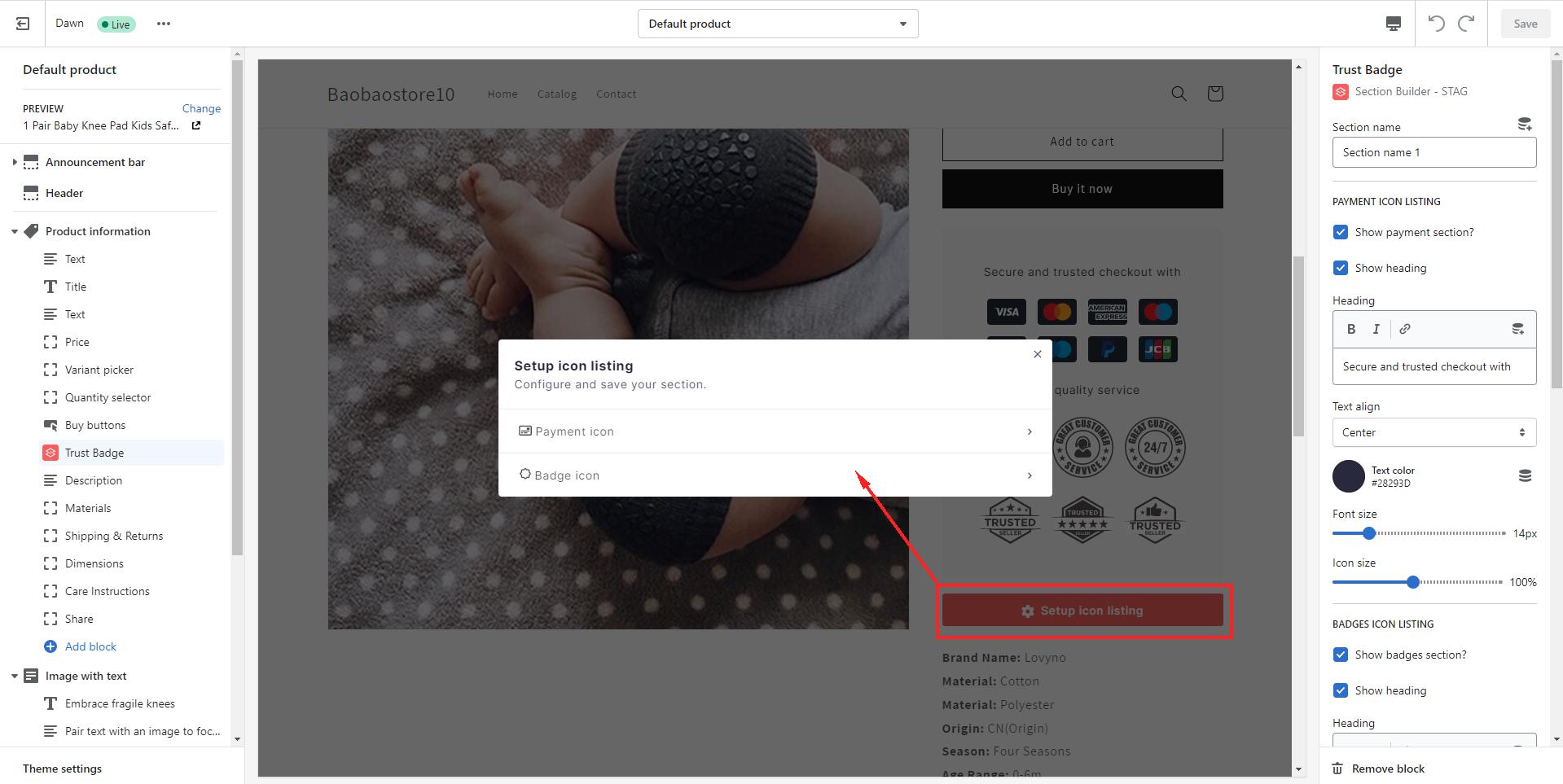 Step 6: Drag and drop your trust badge to a desired position > Click 'Save' and you're done!
Navigate to your app block > Click at the view icon to hide your section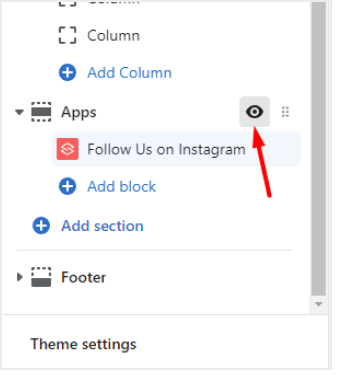 To reposition your section
Navigate to your app block > Click at the kebab icon to drag your section to another position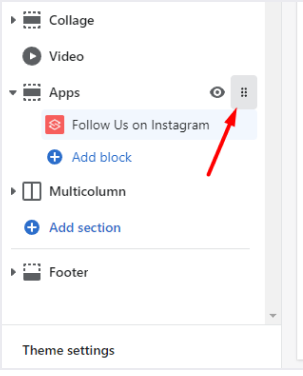 Navigate to your app block > Click at 'Remove block'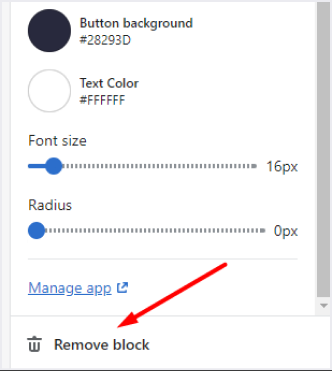 After you choose to remove the section, the code associated with it will be automatically removed.
Add Trust Badge right in-app
Step 1: Log in to your OneSection account > Click on 'Section Template' >  Navigate to 'Trust Badge' and click 'Create section'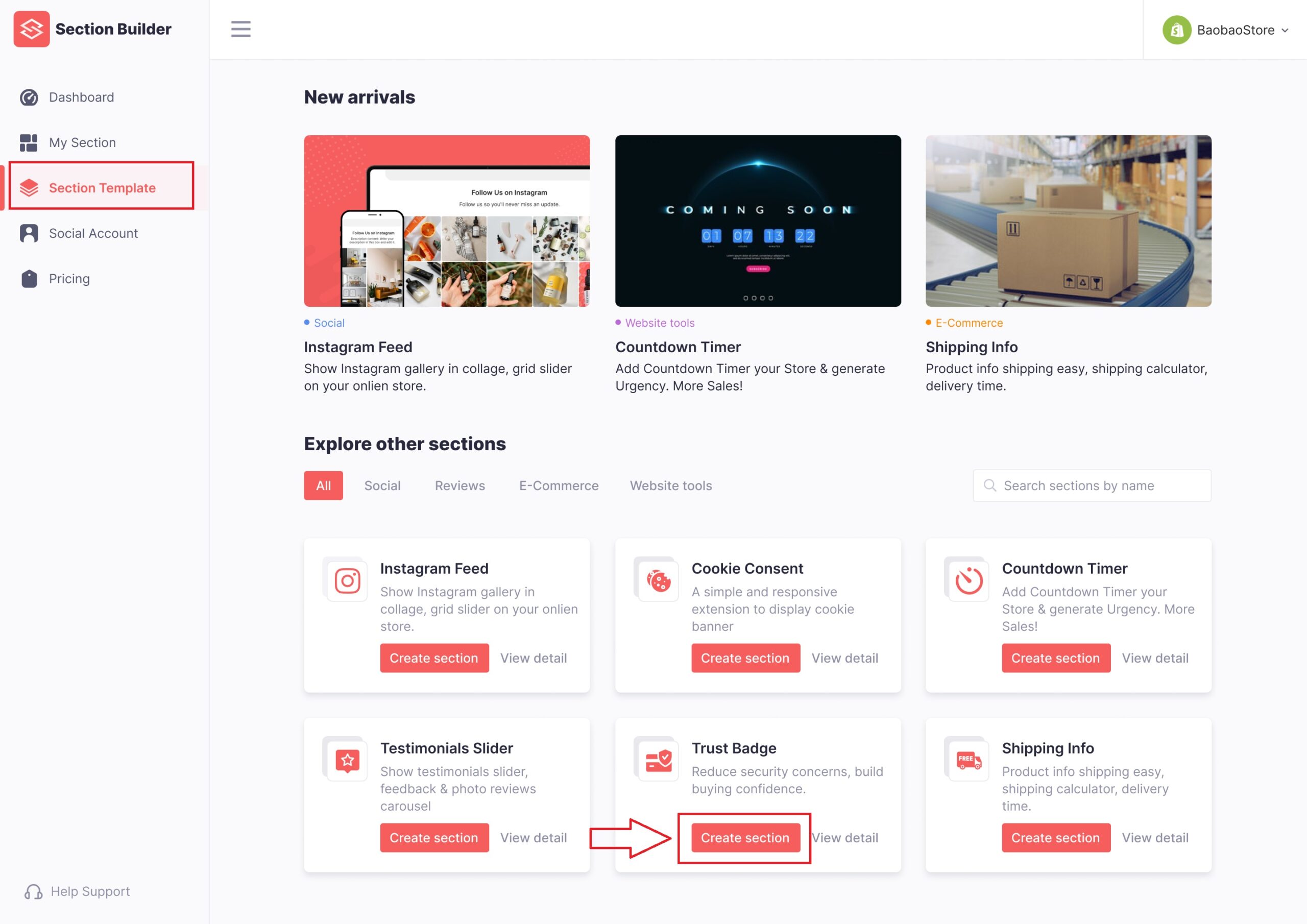 Step 2:  Name your section & decide on its location (which page and which specific position on that page)
Step 3: Configure your trust badge (pick icons, edit text,  and change background color)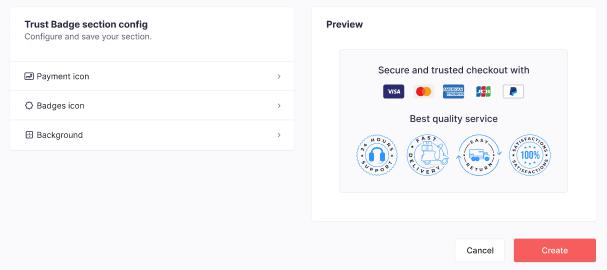 Step 4: Click 'Create' and you're done!OneSectionOne
Copyright @ OneCommerce.io